You might have noticed that it's not possible to write in the margins of your Digital Editions. While this takes a moment to get used to, the change is key to making your scores and annotations fully adaptable.
All annotations made in Draw Mode are "tied" to individual measures in your Digital Edition, which means they can move dynamically with changes to your notation size, screen dimensions or printing needs.
When making an annotation on your Digital Edition, you will notice a faint highlight that indicates the measure being used as an anchor for that annotation:
This shows where your markup will be saved, and the limits within which you can continue drawing.
Now when you make a change to your score's layout, your annotation will remain perfectly aligned with it's original measure: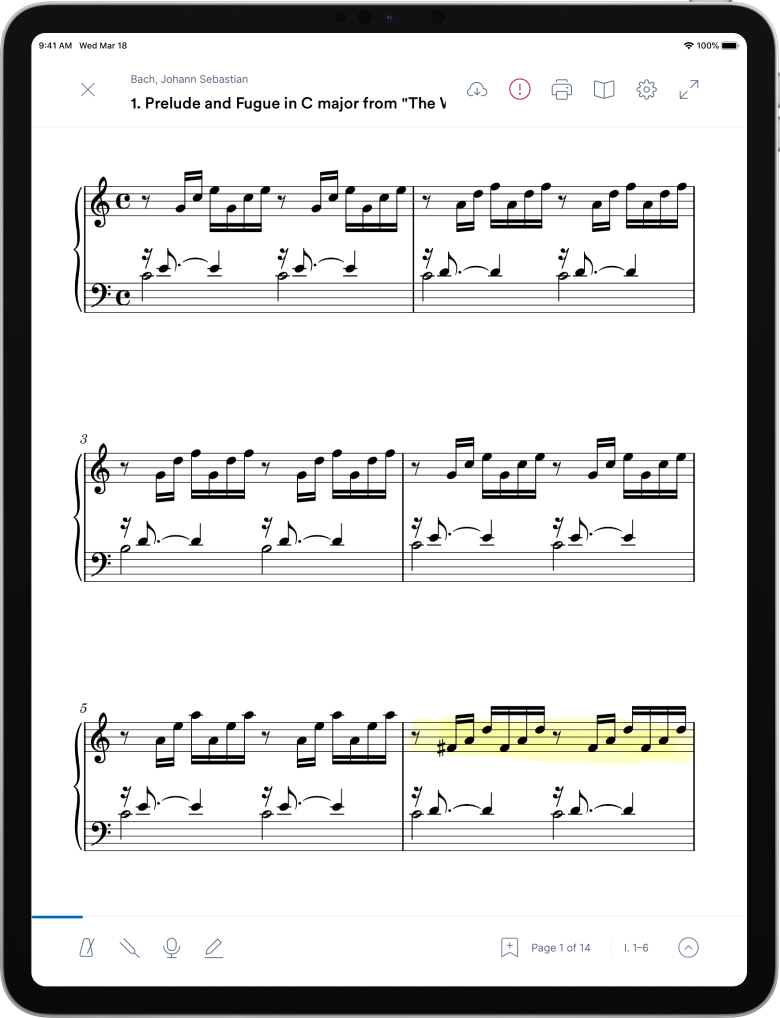 Be aware that this dynamic repositioning only applies to Digital Editions. Static Print Editions and personal score imports cannot be resized, so annotations you create and share are saved to their exact page and location.
Questions or suggestions? Email us at help@enote.com