Premium subscriptions to Enote are purchased through, and managed by, Apple's App Store. If you would like to cancel your subscription, you can do this at any time directly through your Apple Account.
Accessing your Apple Account works slightly differently depending on whether you're using an iOS device or a Mac computer:
iOS
Open the Settings app.
Tap your name.
Tap Subscriptions.
Find Enote from your subscriptions list.
Open the Enote subscription and tap Cancel.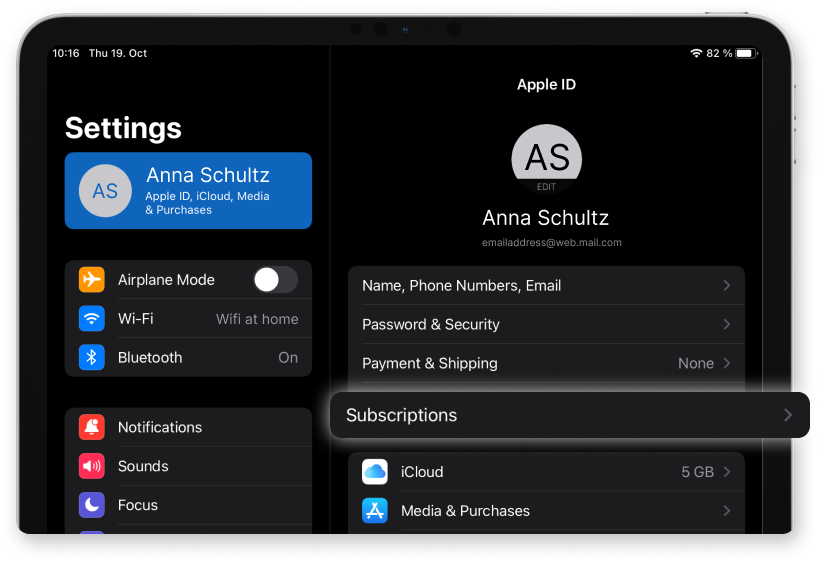 MacOS
Open the App Store app.
Click your name in the bottom-left corner of the screen. You may be asked to sign in to Apple.
Click Account Settings.
Scroll until you see Subscriptions.
Click Manage.
Click Edit next to the Enote subscription.
Click Cancel Subscription.
For further guidance please refer to this Apple Support article.
Cancelling a subscription stops your Premium subscription purchase from automatically recurring at the end of the current payment period. You will still be able to access Enote until your current payment period has elapsed.
After the payment period has elapsed, you will automatically move to the free version of Enote.
Before you go...
If you have 2 minutes, we would greatly appreciate you sending us a quick email to let us know why you decided to cancel.
We're committed to making Enote the best possible sheet music app, and your honest feedback will help us do better in future.