You can view and manage your Enote Premium subscription from the
section of the app.
The Subscriptions section will list whether you are subscribed on a monthly or annual basis, the cost of your subscription, and your next billing date: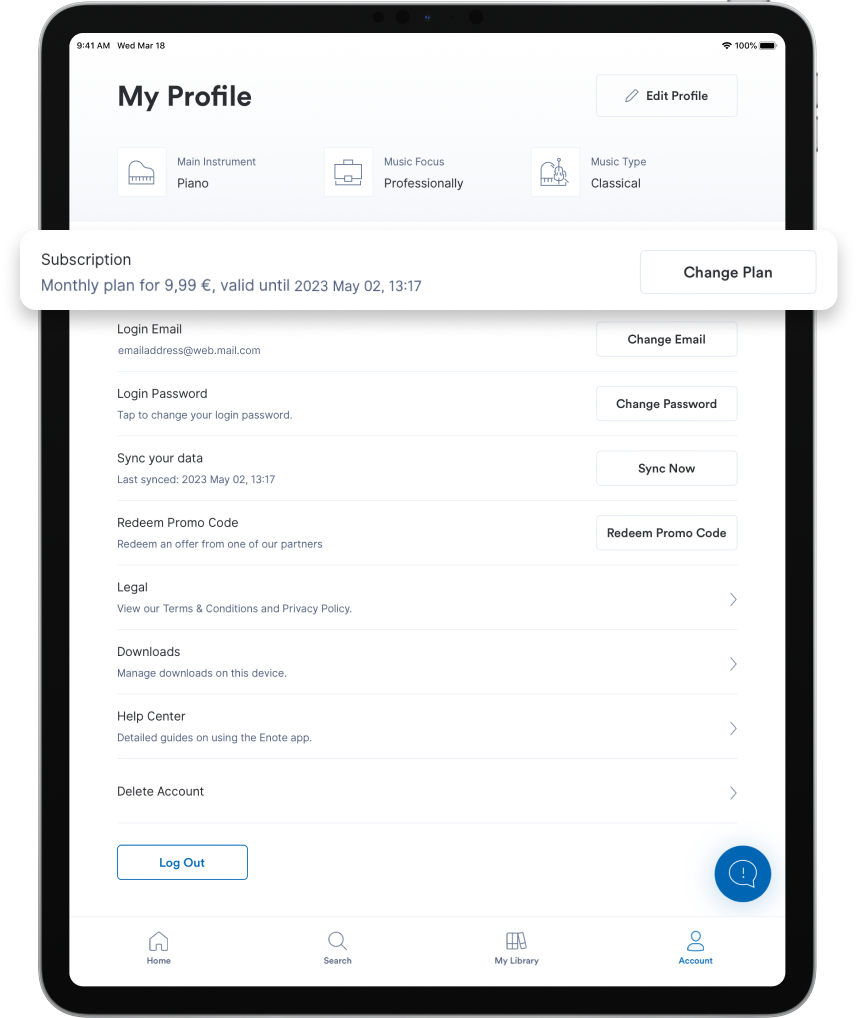 If you would like to switch between a monthly and annual subscription plan, tap the white Change Plan button.
If you would like to cancel your subscription completely, you will need to do so in your Apple account. Please see this article for detailed guidance on cancelling your subscription.
Questions or suggestions? Email us at help@enote.com