If you've received a promo code for a discounted Enote Premium subscription from your school or one of our partners, you can redeem it from the
section of your app.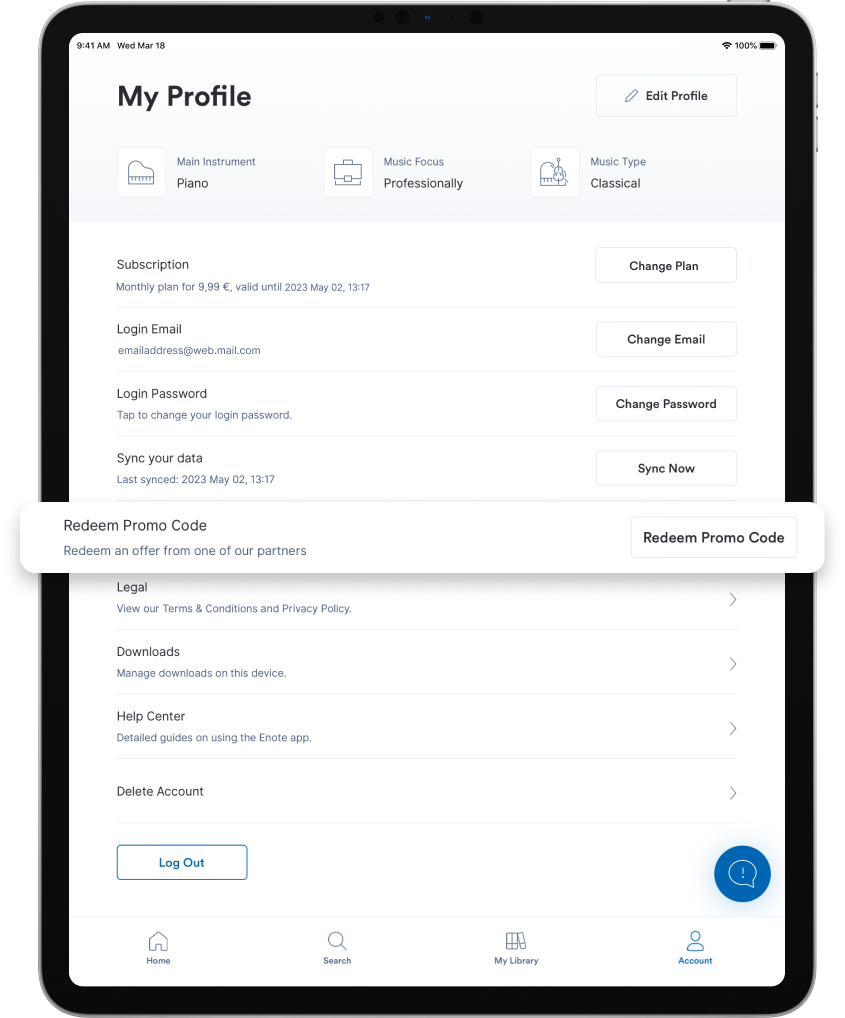 Just tap Redeem and follow the prompts to apply the offer to your subscription.
Note that on iOS 14 you may need to tap the Return button on your keyboard after typing your promo code to complete redemption, which is not always intuitive:
Our promo codes are only redeemable on iOS devices at this time. If you're primarily using Enote for Mac, you'll need to log in to your Apple ID and Enote account on an iOS device in order to redeem the offer on your Enote account.
Questions or suggestions? Email us at help@enote.com