Search Filters make it easy to find repertoire featuring specific instruments from the wider Enote library.
Just navigate to the
tab and tap the instrument filter: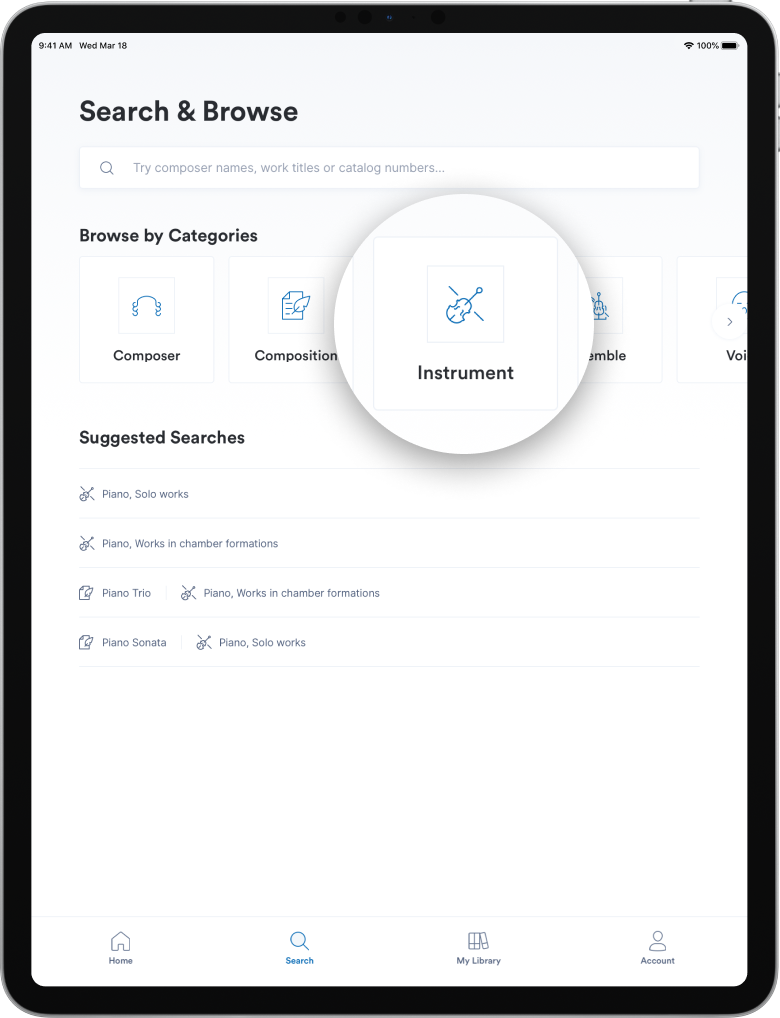 Find your instrument and tap Apply to see every work in our library with that instrument. You can add other filters by tapping + Add More, or type in the search bar to narrow down results further.
Note that our library contains only public domain works for now, which covers most music from the baroque to late romantic era. If you would like to use Enote to play contemporary music, or can't find the particular edition you need in our library, you can use our free Imports feature to add a score from your personal collection.
You can also contact us to suggest repertoire you'd like to see in Enote in future, and our musicologists will consider it in their planning.
Questions or suggestions? Email us at help@enote.com