Of course!
Every new user can try Enote Premium free of charge for 7 days. During this time you can test out our Premium features, browse the library without interruptions, and decide whether our app works for you.
To start your free trial, simply upgrade from any subscription pop-up screen in the app, or navigate to the
tab and tap Subscribe Now.
You will see a subscription screen from Apple to confirm your free trial and the date it will end. Tap Subscribe to proceed: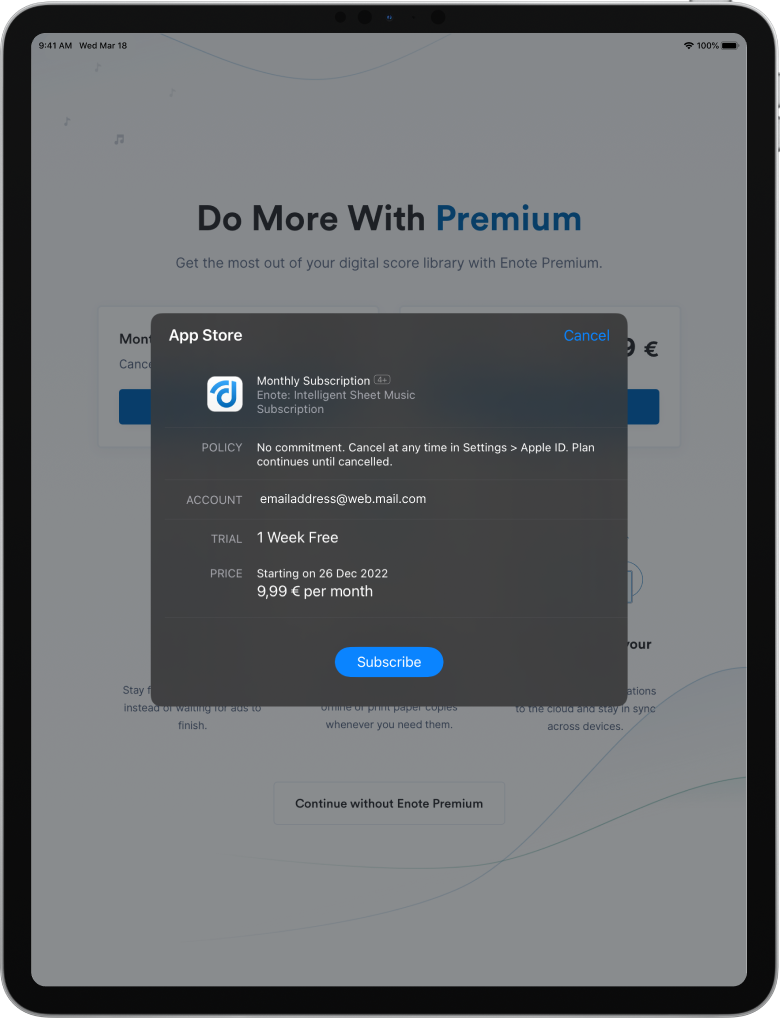 Your trial will automatically renew as a Premium Subscription at the end of your trial period. If you do not wish to subscribe, you can cancel your subscription at any time during the trial.
Note that each user is only eligible for one free trial - so make the most of it!
Questions or suggestions? Email us at help@enote.com