Any musician can use our sheet music library and AI-powered features on either our Free or Premium plans. Premium access is available on a subscription basis, with monthly or annual plans that renew automatically after an initial 7-day trial period.
All subscription payments are processed through Apple's App Store, and occur automatically at the end of each billing period. Your card will be charged when a subscription renews. This is communicated clearly before a trial or subscription is activated: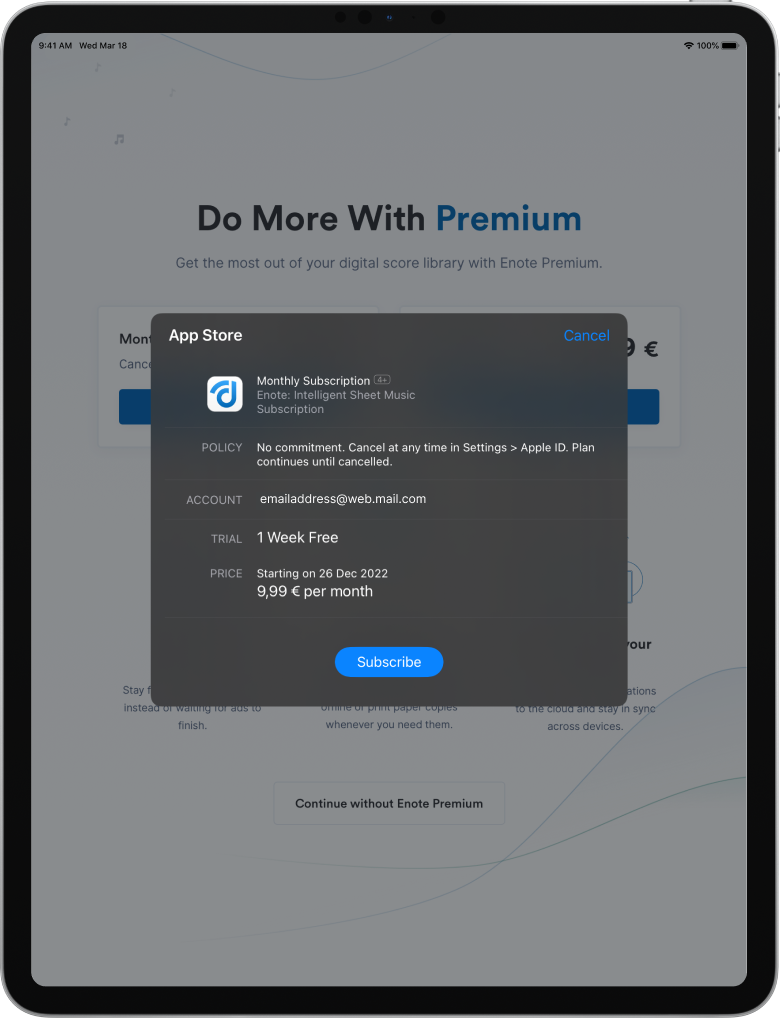 Promotional offers
Occasionally we share promotional codes to the public and private organizations for discounted access to our subscriptions for a set period of time. When redeeming a code you will be shown the specific terms and timeframe of the offer, along with a confirmation of the standard renewal rate that will follow: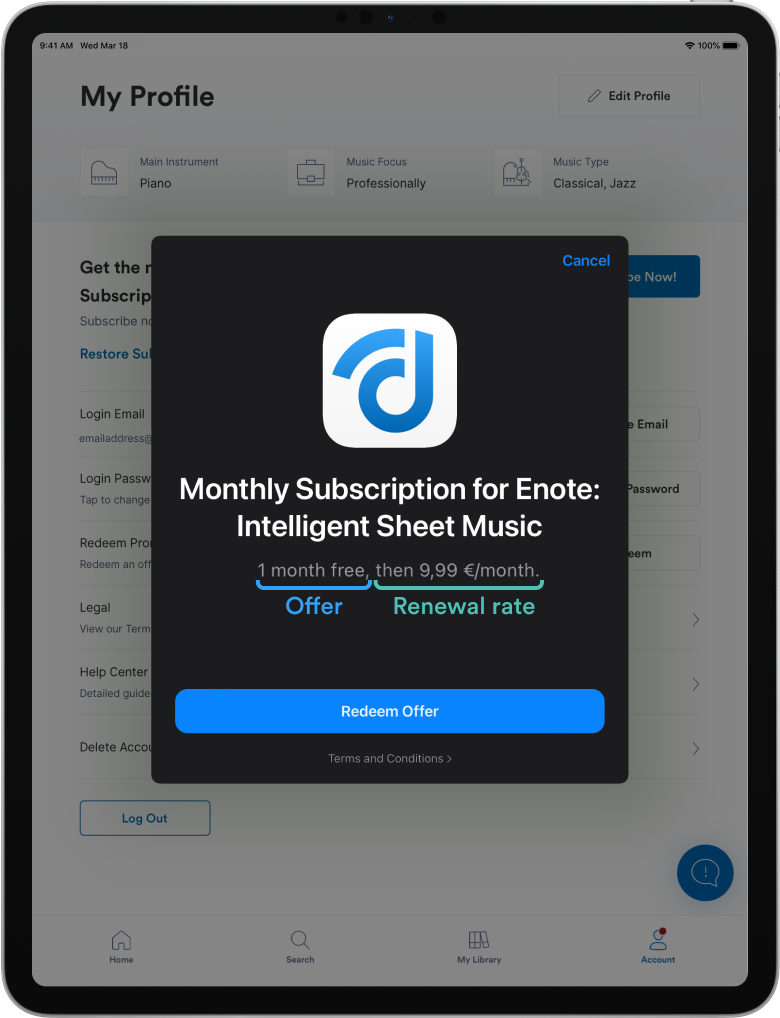 Cancellations and refunds
You can cancel a Premium subscription from your Apple account at any time by following Apple's standard cancellation process.
Note that because all subscriptions are managed by the App Store, we are not able to issue or influence any refunds for unintentional renewals.
Charges from Enote will only ever be made in the form of a subscription from Apple. If you believe there has been an unauthorized charge on your account, you will need to contact Apple directly to query it.
Questions or suggestions? Email us at help@enote.com