The iOS and MacOS versions of Enote look and function very similarly. However, there are a few key differences when using Enote for Mac:
On Mac the Home Screen icons appear down the left-hand side of the screen, rather than across the bottom.

Like a web browser, you can navigate back and forward using the < and > arrows at the top-left of the screen.

You can navigate through your score's pages using the left and right buttons on your keyboard.

Click and drag the mouse when annotating to draw, highlight, or move existing annotations.

Right-click any measure in an instrumental part in our Digital Editions, or any page in a Print Edition instrumental part, to call up the Score Lookup feature.

Scores can be closed using the Esc key.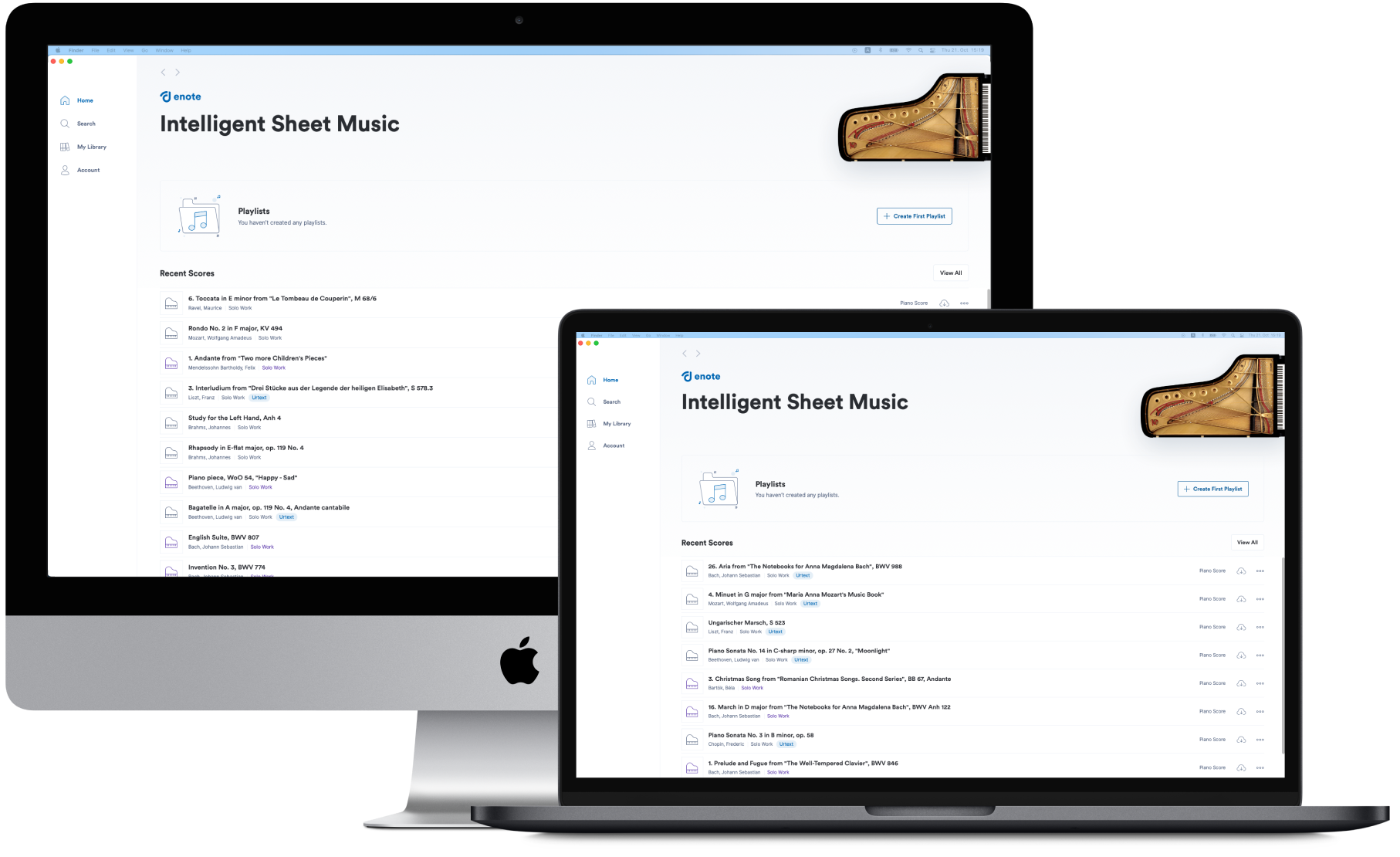 Questions or suggestions? Email us at help@enote.com