You can add scores, arrangements and other material from your personal collection into the Enote app using Imports. This lets you keep all the music you need in one place.
Both Free and Premium users can use imports, but only Premium users will have their imported files backed up to the cloud and accessible across multiple devices.
Importing a score
You can import files in three places in Enote:
Directly from the screen
From the Imports section of
Directly from any Work Page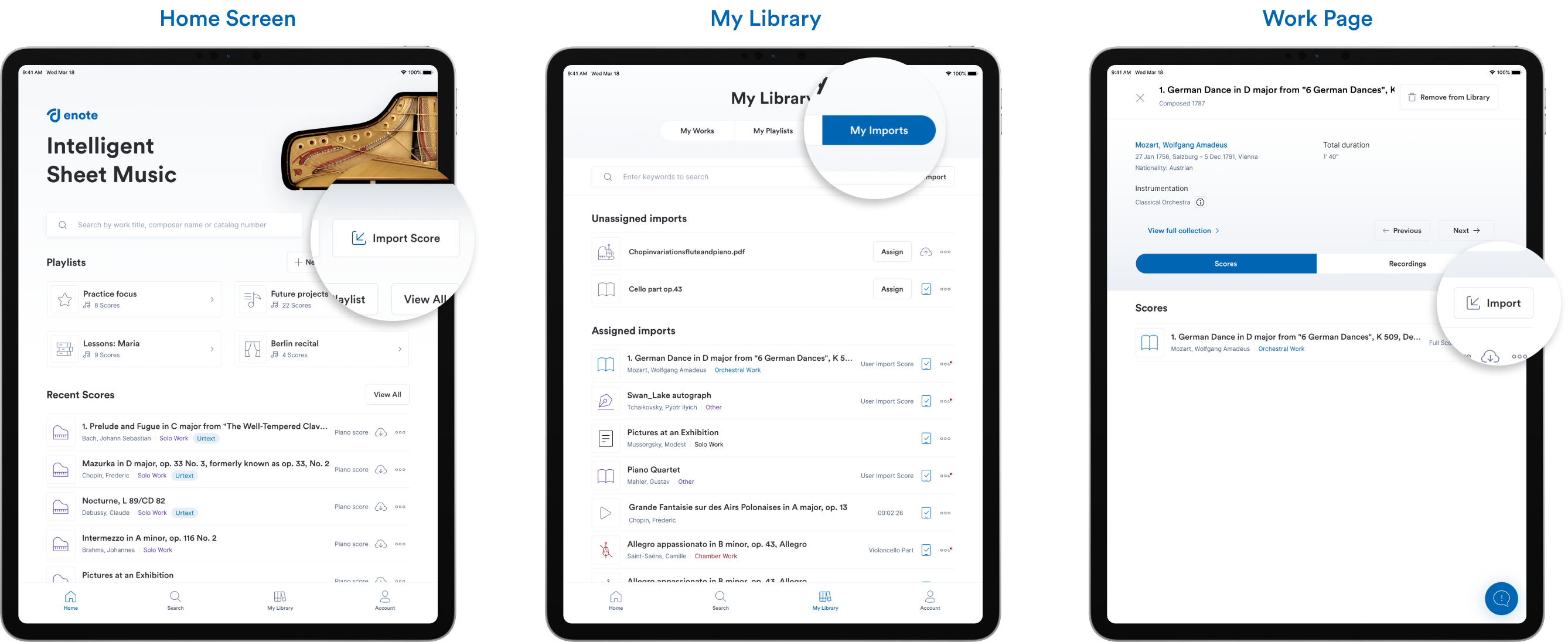 Tap
and select the file you want to add from your device. You can import five types of content to Enote:
Original work:
A score or an instrumental part from an original composition.


Arrangement:
An arrangement of an original work which adjusts the instrumentation or difficulty.


Autograph:
A hand-written score or sketch from the composer.


Document:
Any document related to a piece that you would like to reference, such as a letter, essay, analysis or picture.


Recording:
An audio recording of the piece or accompaniment that you would like to play along with.
Tap Save after you have chosen your file and selected the file type.
Assigning your imports
All your imported files will be saved to the My Imports tab in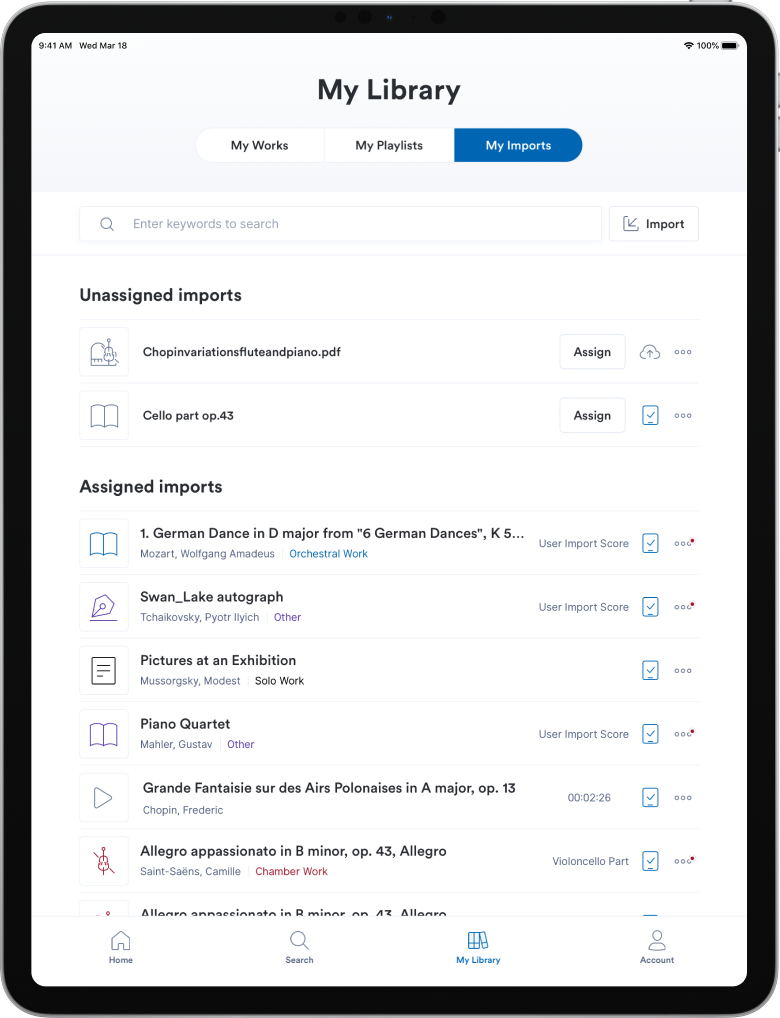 If you imported from a Work Page, your file will be assigned to that work and composer by default and saved in the 'Assigned imports' list.
If you imported your file from the
or
tabs, you will need to manually add composer and work details. Tap Assign to get started.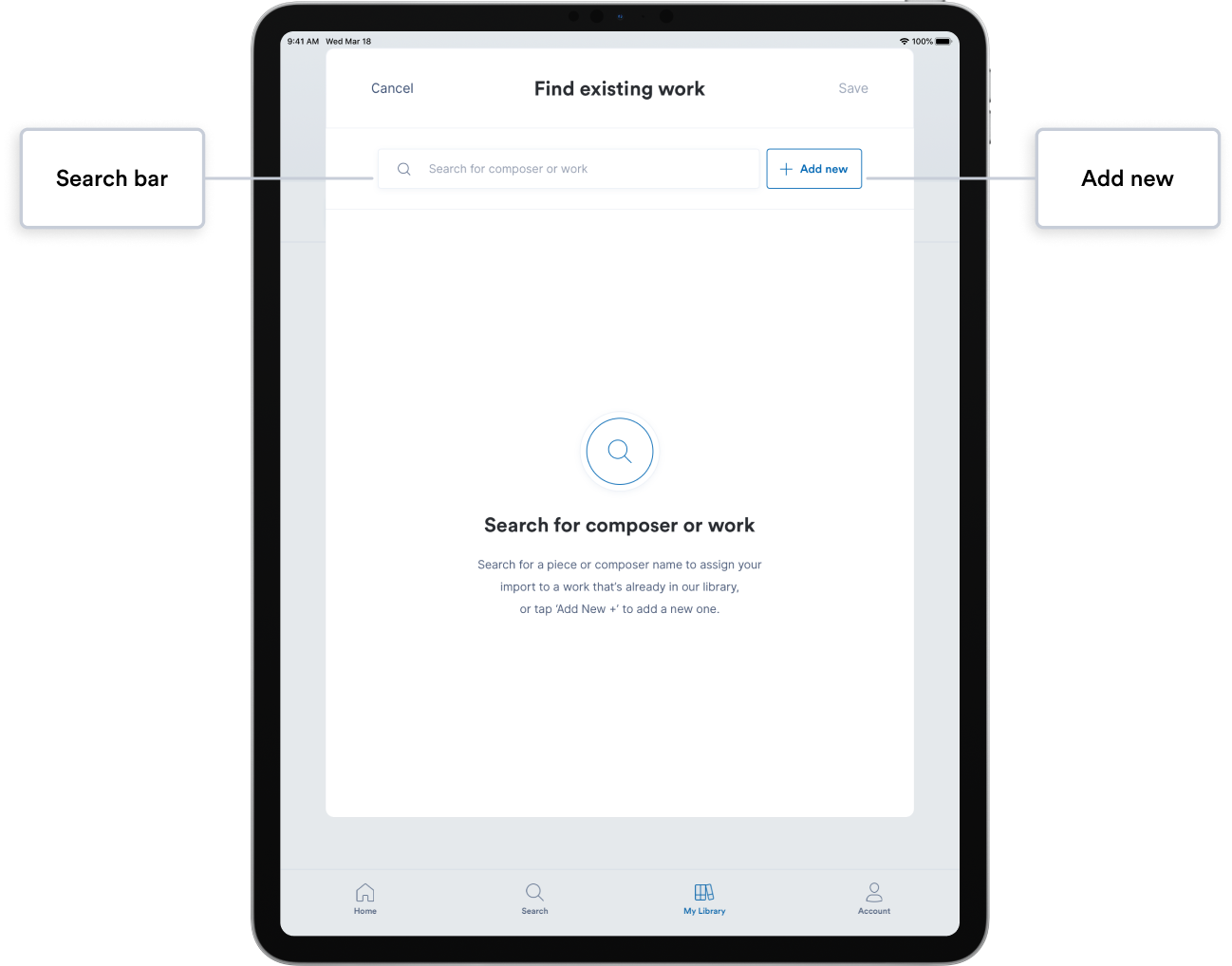 If the work or composer is already available in the Enote library, use the search bar to find the existing entry and assign it to your work.
If it's a completely new work, tap
and follow the prompts to add it to your personal library.
Optimizing imported scores
Imported scores are not run through our AI recognition process so won't have navigation between Movements or Quick Jumps between repeats and other symbols added automatically.
You can manually add these shortcuts yourself from the
menu in the top-right of the Score View: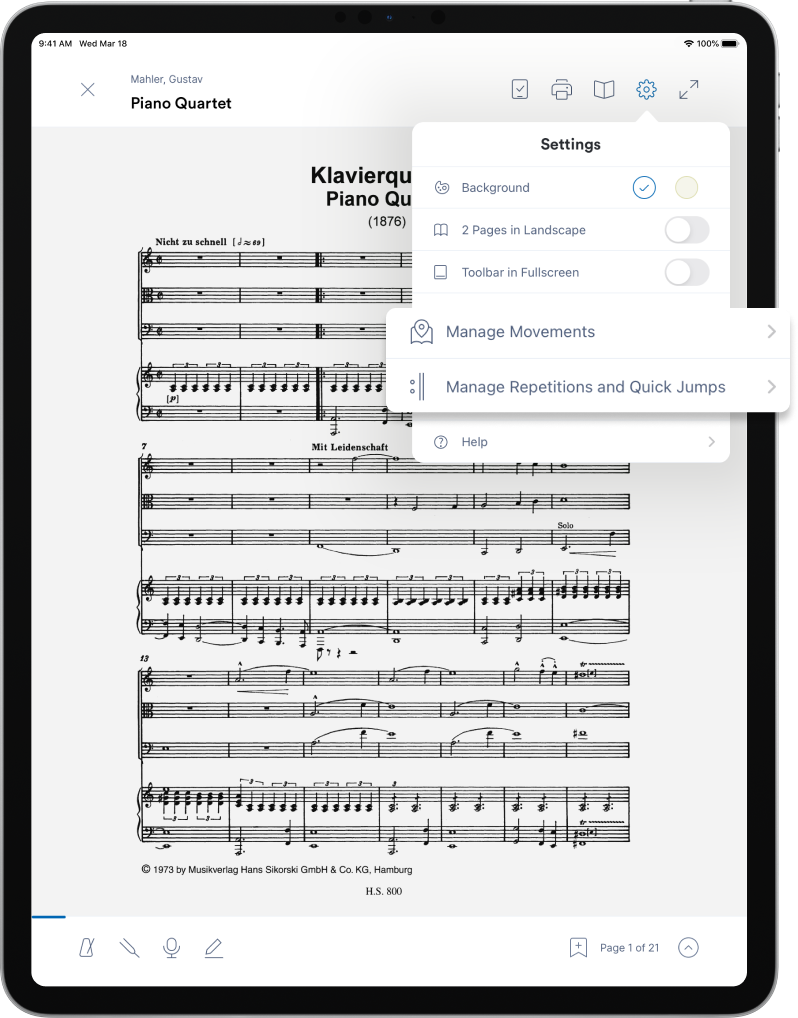 If you want to edit, delete or unassign an import, you can do so from the
menu next to any assigned file: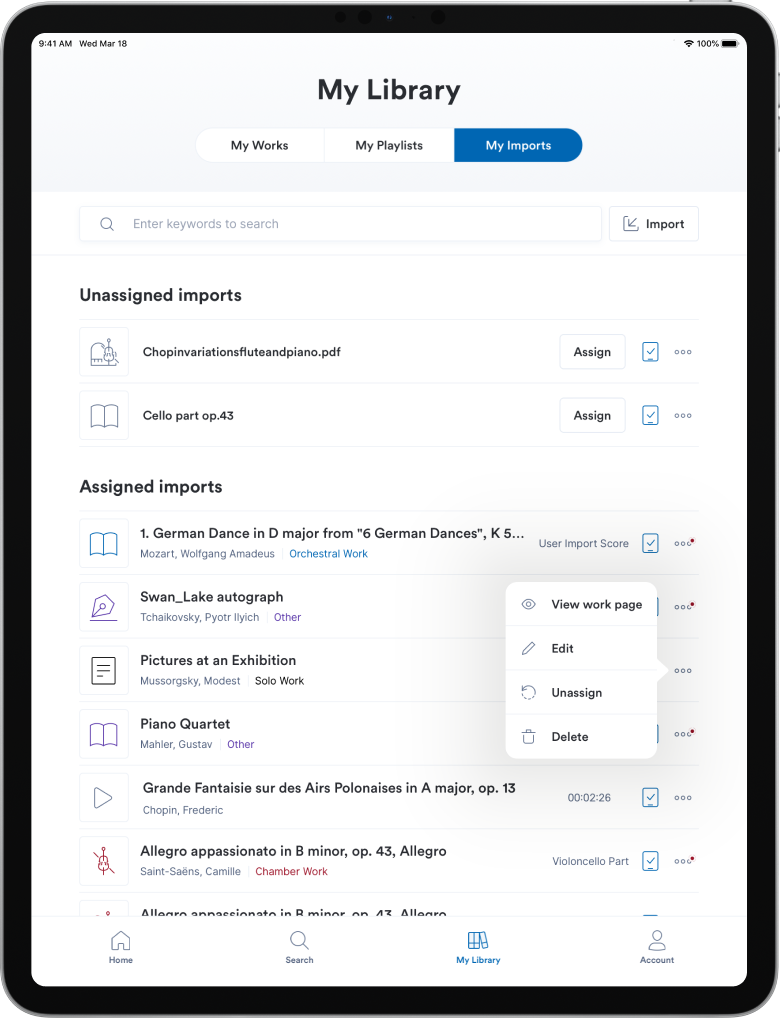 Questions or suggestions? Email us at help@enote.com