You can quickly and easily reset the password for your Enote account by taking the following steps: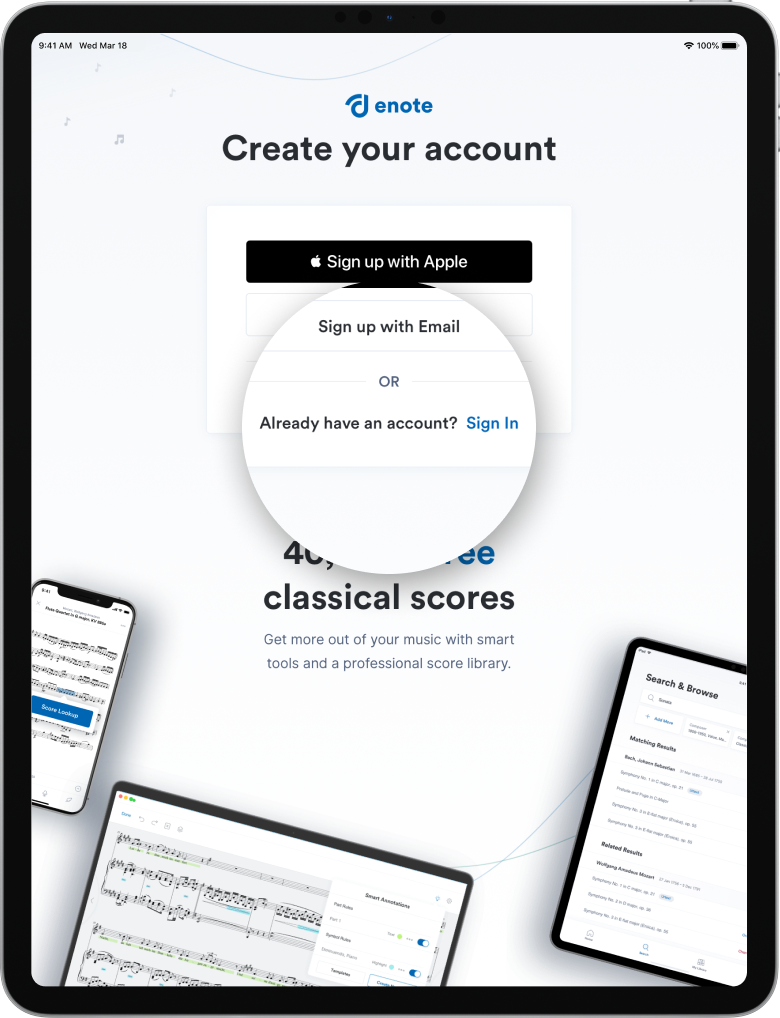 Tap Sign In from this start screen.
Type your email address in the log in field and tap Forgot?
Check that your email address is correct and then press Reset Password.
A password reset link will be sent to your email. Open the email on your Enote device and tap the reset link.
Follow the prompts to set your new password.
Note that if you are using Apple to sign in and you have forgotten your Apple ID password, you will need to contact Apple Support for a password reset.
Questions or suggestions? Email us at help@enote.com