You can change your account password at any time by visiting the
section of the app and tapping Change Password: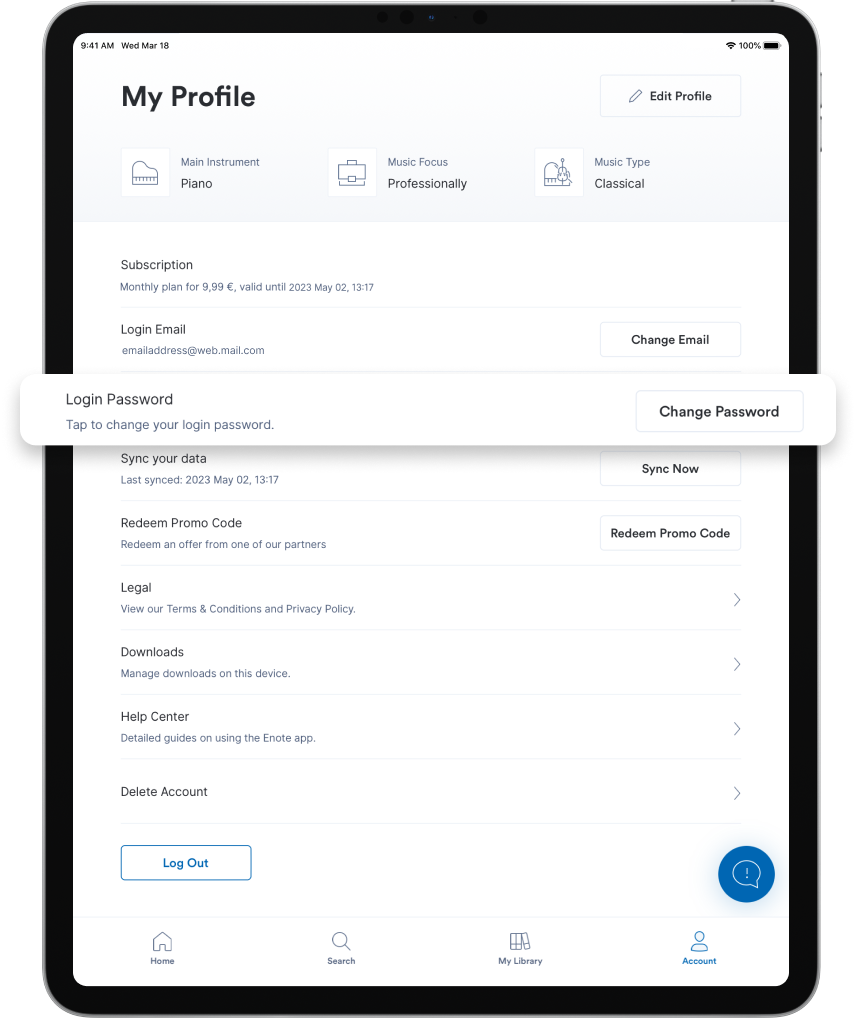 The app will ask you to confirm your old password, then set and verify a new one.
If you can't remember your password or are signed out of the app, you can easily reset your forgotten password by following the steps in this article.
If you registered your account using your Apple ID, then you do not have or need a password. Simply choose Sign in with Apple to access your account.
Questions or suggestions? Email us at help@enote.com