One of the benefits of subscribing to Enote Premium is having all of your scores, annotations, recordings, playlists and imports saved safely in the cloud and synchronized across all your devices.
If you are a Premium user and your device is connected to the internet, your work will be automatically backed-up and synced in the background while you work in the app.
Note that sync does not occur in real time, so you will experience a delay when working with two devices simultaneously. To speed things up, you can tap the Sync Now button from the
tab on each device: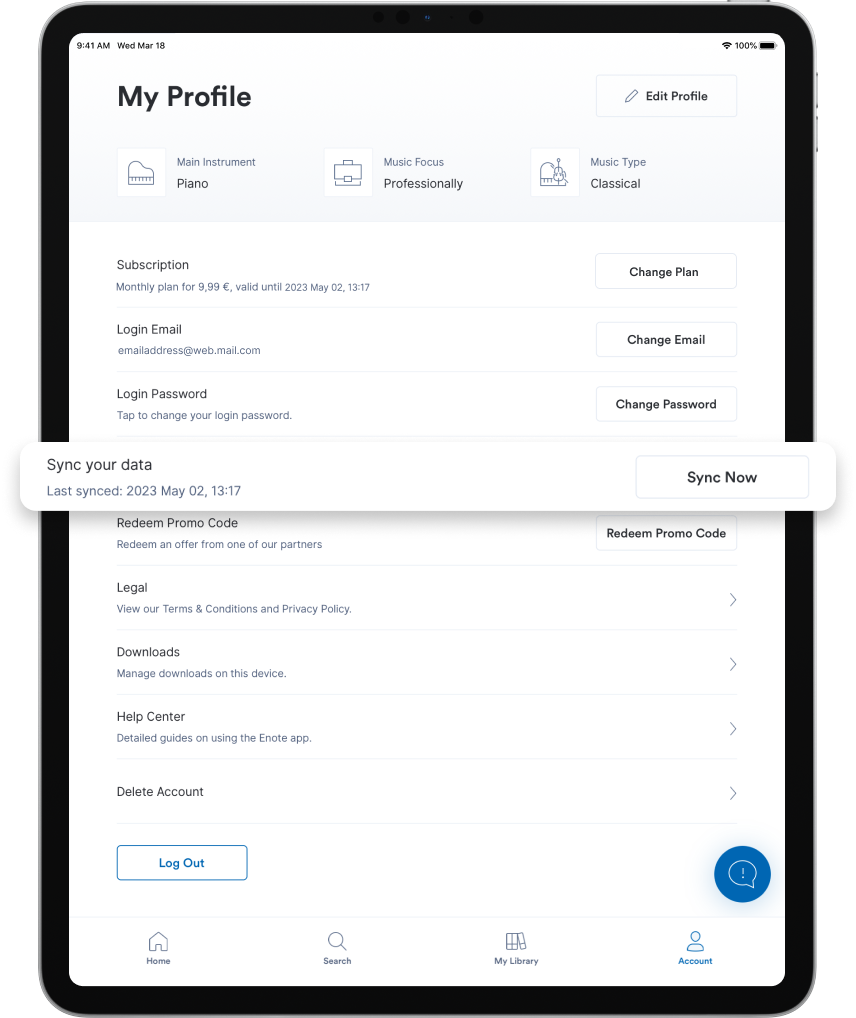 If you are currently a Free user and want to back-up your work, you will need to upgrade to Enote Premium. Your playlists, annotations, imports and other account data will be uploaded to the cloud and synced between your devices as soon as you upgrade.
Questions or suggestions? Email us at help@enote.com