You can launch Enote's built-in tuner by tapping the tuning fork icon
at the bottom-left of your Score View.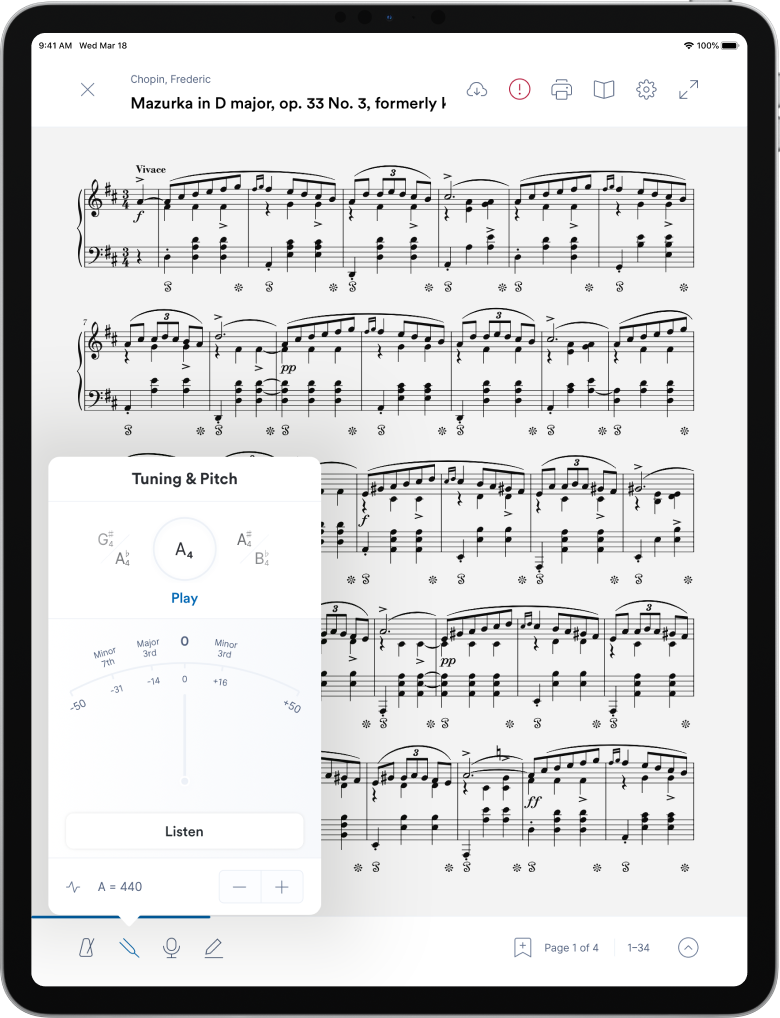 Select a note with the top slider and tap Play to tune to a reference tone.
Alternatively, tap Listen and play any note to tune using a visual guide.
Fine adjustments can be made to the tuning frequency with the + / - buttons at the bottom of the tool.
Questions or suggestions? Email us at help@enote.com