You can quickly transpose any of our native Digital Editions up to 12 intervals in either direction from the Score Settings menu.
Open Score Settings by tapping the
icon at the top-right of your Score View. The Transpose option can be found toward the bottom of the menu: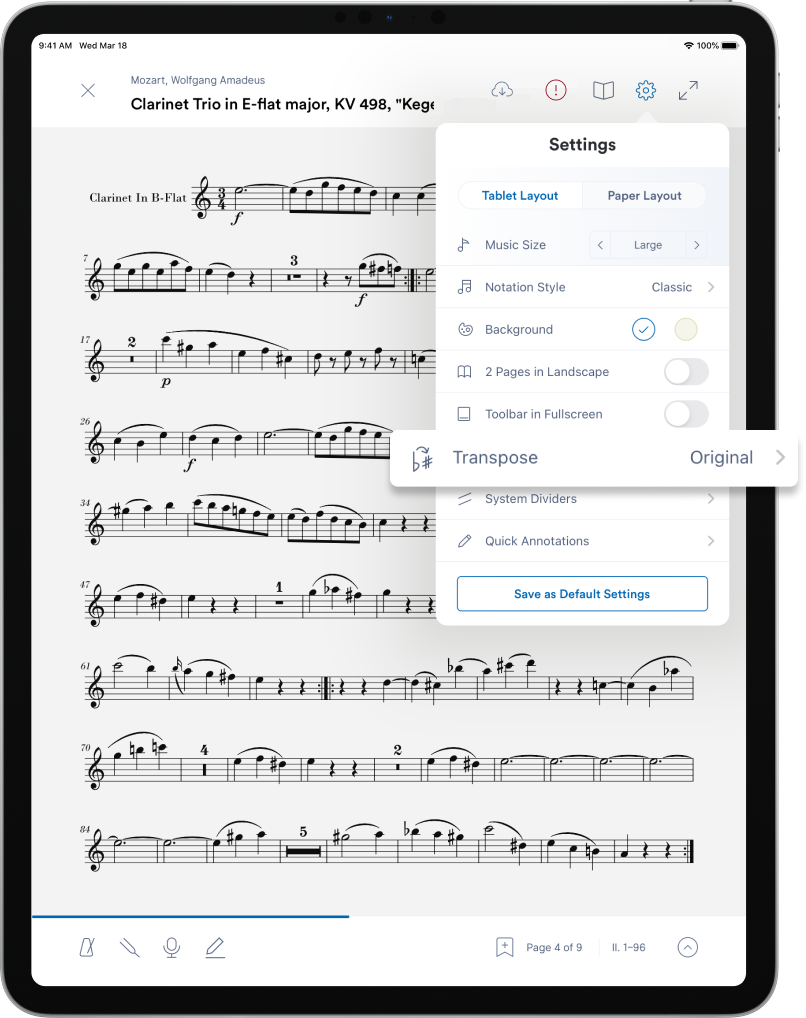 Tap this to open the Transpose slider, then drag the slider left and right to transpose your score instantly.
Transposition applies to the entire score by default. If you would only like to transpose the current movement, just uncheck the Apply to entire work toggle.
Note that changes in clef are not yet possible with our Transpose tool, but we plan to release this option in a future version of Enote.
Print Editions and scores you have imported yourself are static, so cannot be transposed.
Questions or suggestions? Email us at help@enote.com