When you reach a repeat, Coda, D.S. or D.C symbol in your Digital Score, you'll notice that a Quick Jump button appears around your score's margins: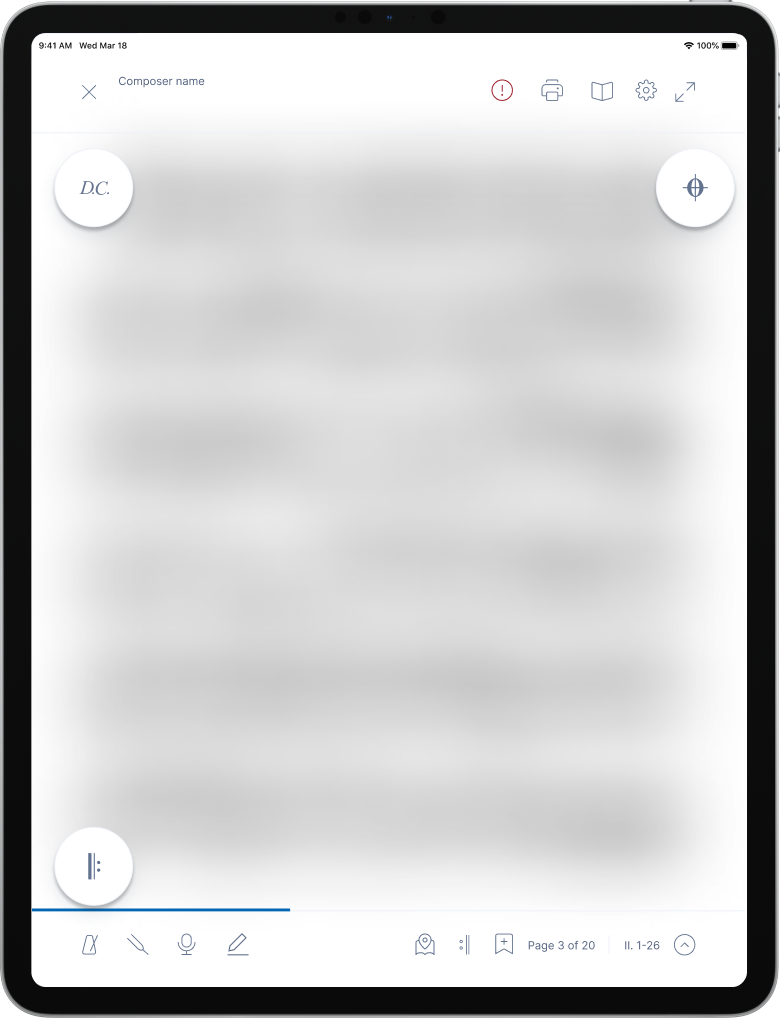 These buttons give you a shortcut to the destination of each symbol. Just tap on the button, and you'll skip straight to the right place in your score.
Quick jumps are available in both Print and Digital Editions. However, Quick Jumps can be misplaced or overlooked by our recognition system in Print Editions with lower scan quality.
If this happens, you can add and delete Quick Jumps by tapping the
icon in the bottom-right navigation pane. Tap
to delete a preset jump, or tap + Add and follow the prompts to create a new shortcut.