When you reach a repeat, Coda, D.S. or D.C symbol in an Enote score, you'll notice that a Quick Jump button appears around your score's margins: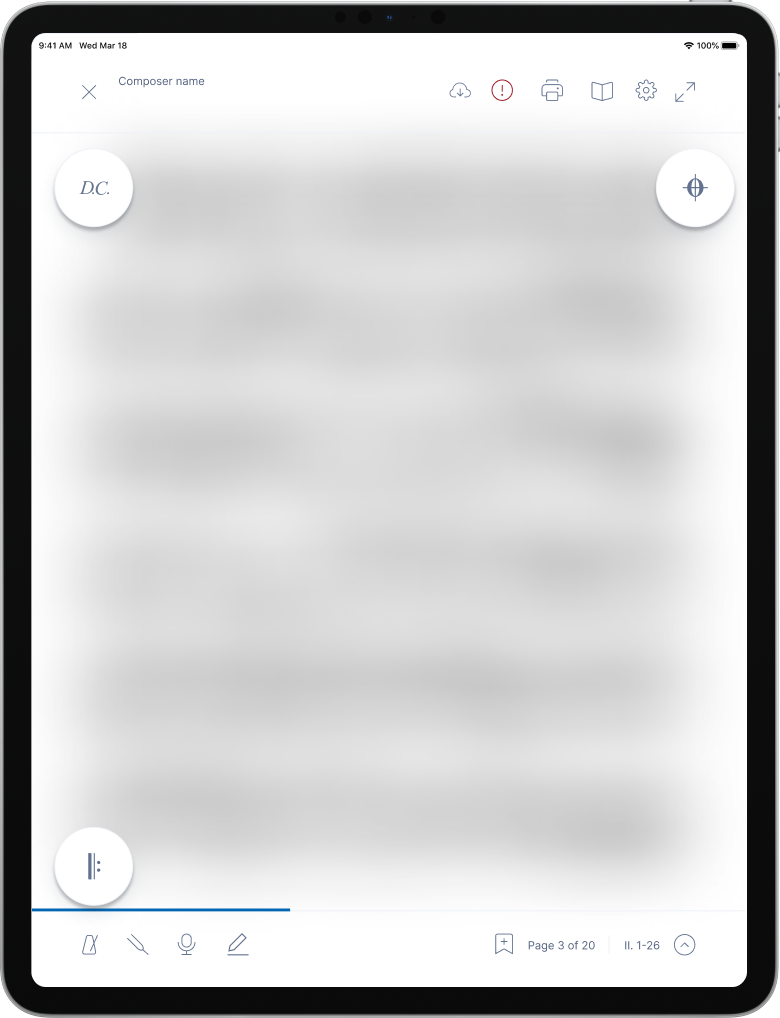 These buttons give you a shortcut to the destination of each symbol. Just tap on the button, and you'll skip straight to the right place in your score.
Quick Jumps are set in Enote scores by default, and can be added to your Imports from the
icon on the Score View under
Manage Repetitions and Quick Jumps.
Note that you will not be able to add illogical Quick Jumps, such as a repeat that leads to a previous movement.