When you reach a repeat, Coda, D.S. or D.C symbol in your Digital Score, a Quick Jump button will appear around your score's margins: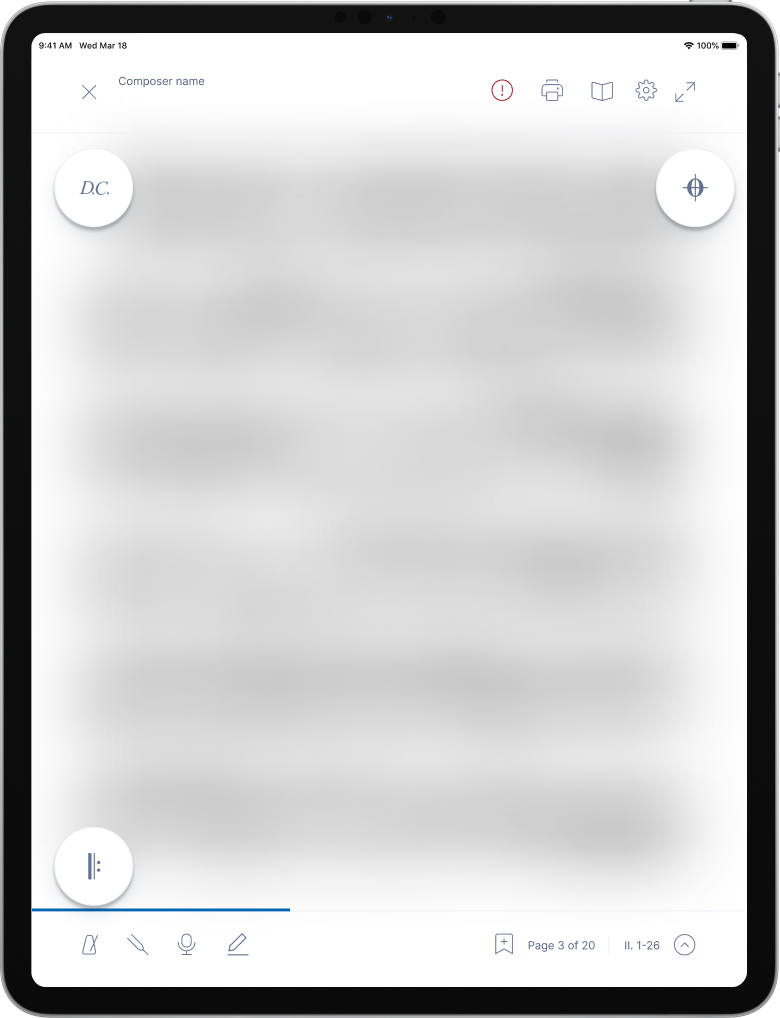 These handy buttons give you a shortcut to the destination of the symbol. Tap on the button and you'll skip straight to the right place in your score.
Quick Jumps are only available for our fully Digital Scores at the moment, but we are working to make them available as in Print Editions in the very near future.