Enote's smart Digital Edition format lets you quickly reference any instrumental part measure in the work's full score using Score Lookup.
Simply hold your finger on the measure you'd like to reference to call up the Score Lookup button: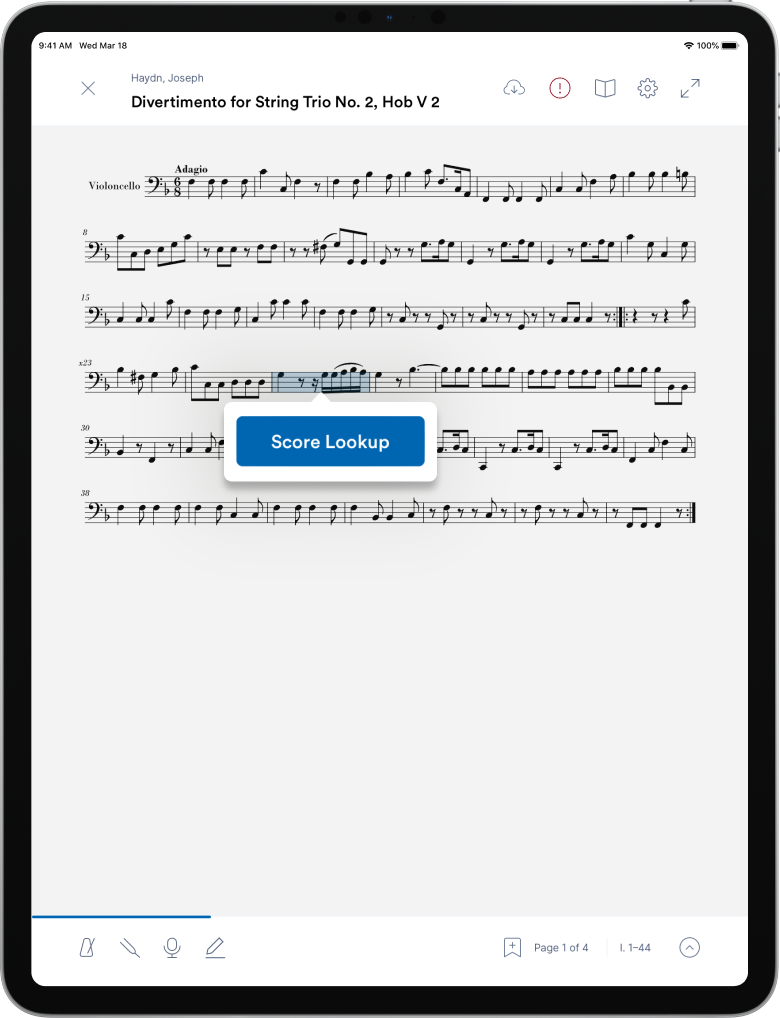 Tap this button to load a preview of the full score with the same measure highlighted: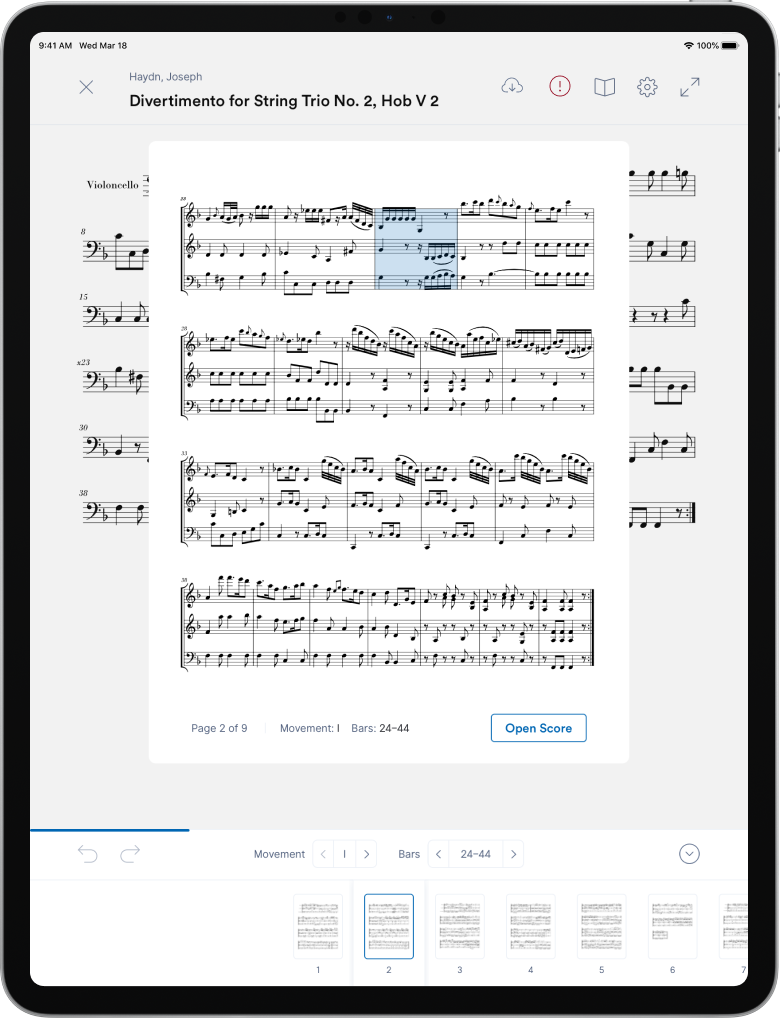 You can scroll through this preview by swiping left and right, or tap Open Score to load the full score in your Score View.
To close the preview and return to your score, tap the portion of the instrumental part still visible on larger screens, or swipe down to close the preview on an iPhone.
You can also use Score Lookups with Print Editions. Long-press the page you would like to reference, then tap Score Lookup for a preview of the full score. The preview will show the start of the last movement shown on the instrumental part page, which allows you to quickly move forward or backward to find the measure you're referencing.
Questions or suggestions? Email us at help@enote.com