Enote's flexible Digital Editions allow you to control the size and style of the notation displayed in your scores, and adjust dynamically to match your screen's dimensions.
This is particularly helpful if you have vision difficulties, want to see more music on each page, or prefer a landscape orientation.
Tap the
icon to the top-right of your score to open the Score Settings menu. Controls for Music Size and Notation Style can be found toward the top of this menu.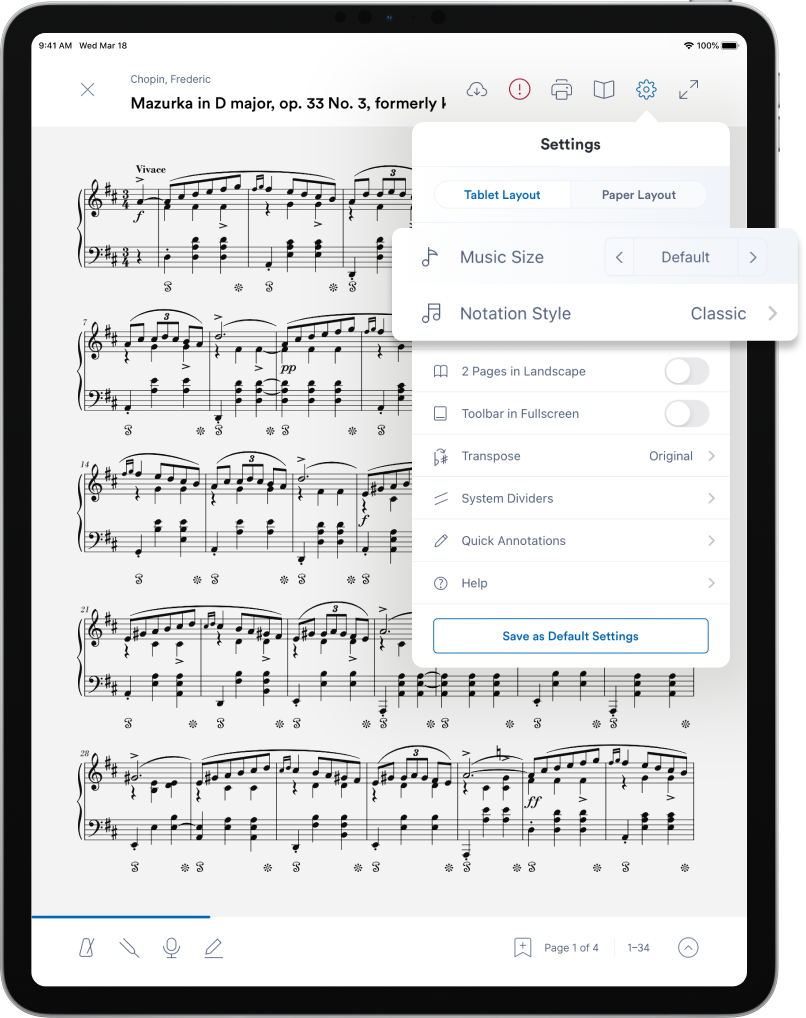 To adjust Music Size, use the < and > buttons to switch between Default, Small, Large and Extra Large formats.
To adjust Notation Style, tap the menu item and choose between our Classic, Traditional, Legacy and Modern engraving styles.
When you make changes to the notation size or style for a particular score, the app will automatically save the changes you've made to this score for the next time you open it.
If you want to apply your preferred engraving size and style as a default to every score that you open, tap this button
at the bottom of your Score Settings menu after making changes.
The screenshots below show the same piece in different sizes and styles: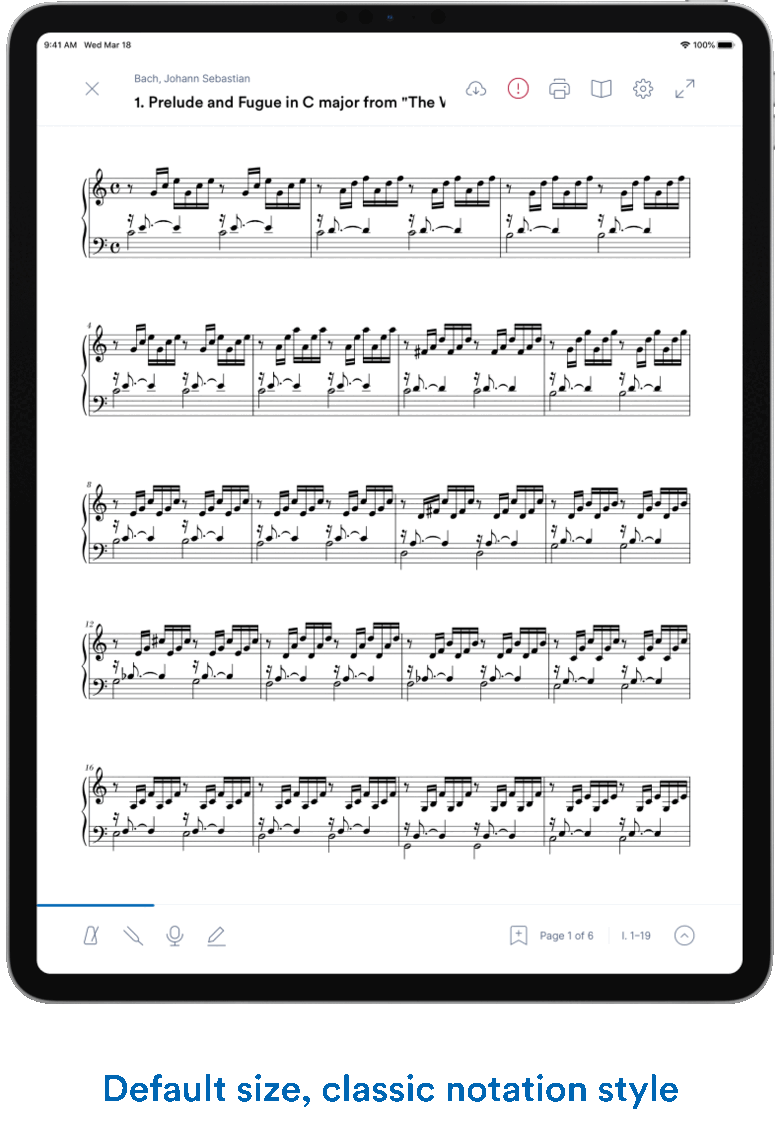 Note that layout adjustments are only possible for our Digital Edition prototypes, and cannot be used for Print Editions or imported scores. You can read more about the differences between Digital and Print Editions here.
Questions or suggestions? Email us at help@enote.com