Enote gives you the ability to print custom scores with the notation size, engraving style and paper format you prefer.
Whether you left your iPad at home, forgot to charge your battery, or just want to see your music on a larger scale, our custom printing options put high-quality prints a few taps away.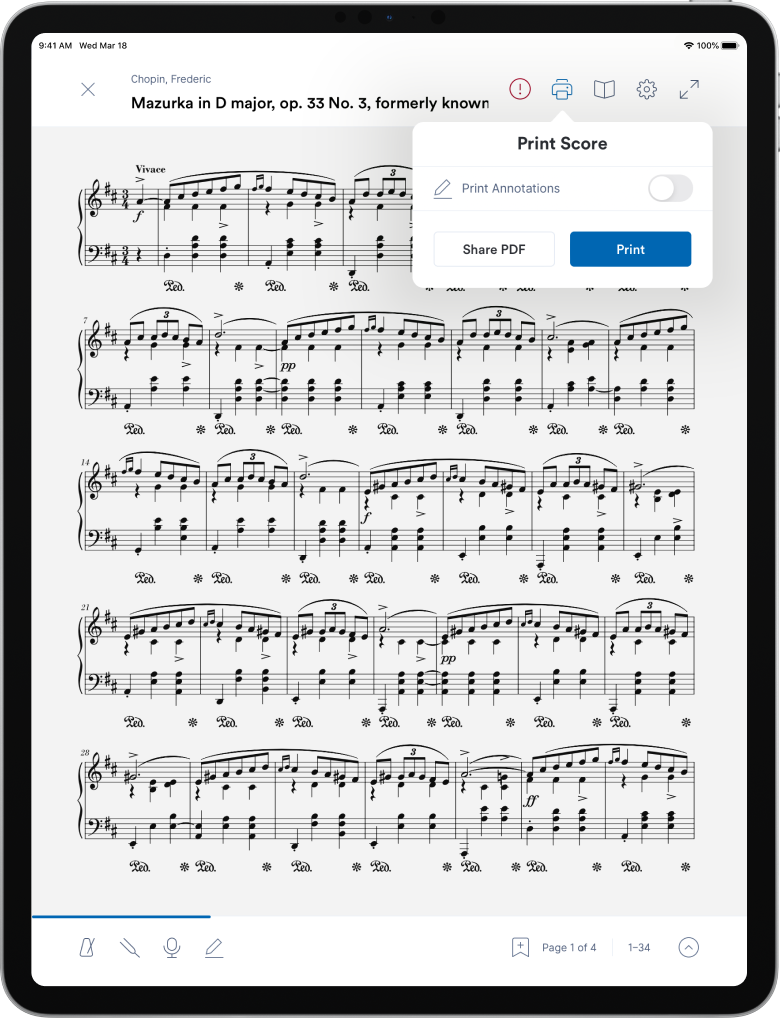 Follow the steps below to set up and print your custom score copy.
Open the Settings Menu by tapping the icon at the top-right of your score.
Select Paper Layout from the top of the menu:


Tap Page Format and select the paper size you wish to print to.
Close the Settings Menu, then open the Print Menu by tapping the icon.
Choose whether you want to include or exclude your Annotations using the toggle.
Tap Print if you have a wireless printer on your WiFi network, then follow the system prompts to print your score.
If your network does not have a wireless printer connected, tap Share PDF to send a printable PDF copy of your score to a device that's connected to a printer.
Print Editions can also be printed, just without the customized layouts. Just tap the
icon and follow steps 5-7 to print these scores.
Be aware that custom prints are limited to 5 scores per day, and 50 scores every 28 days. These limits are high to ensure you don't get caught out, but please consider the environment before choosing to print your scores 🌏
Questions or suggestions? Email us at help@enote.com