Our Smart Annotations feature saves you hours of manual work by highlighting your preferred parts or symbol groups automatically across your entire score.
Smart Annotations are a drawing tool, so can be accessed from Draw Mode. Tap the
icon to the bottom-left of your score to open Draw Mode, then tap the
icon at the top-right of your screen to open the Smart Annotations menu: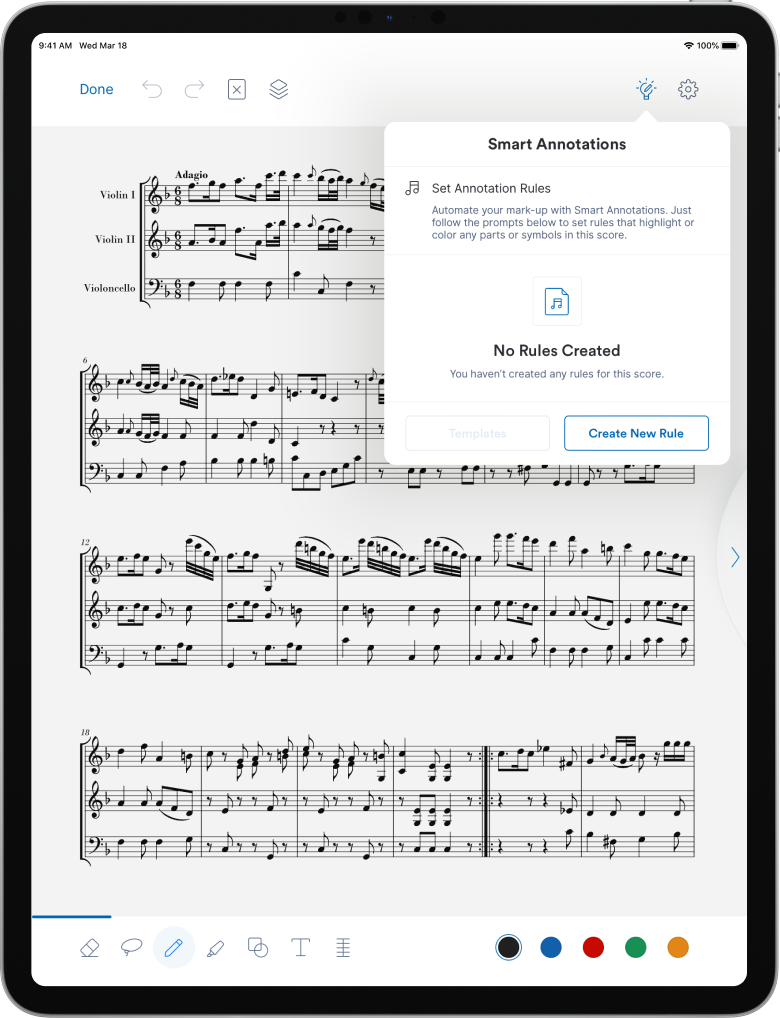 Tap Create New Rule to get started. You can create two types of rules:
Part Rules: Letting you highlight individual instrumental and vocal parts.

Symbol Rules: Letting you highlight or color recurring symbol groups across the score.
You can add Symbol Rules for both Digital and Print Edition scores. Part highlighting is currently only available for Digital Editions, but we're working hard to make this available for Print Editions too.
Select the type of rule, the part(s) or symbol group(s) you wish to highlight and your preferred color.
You will notice changes appearing in the score in real time: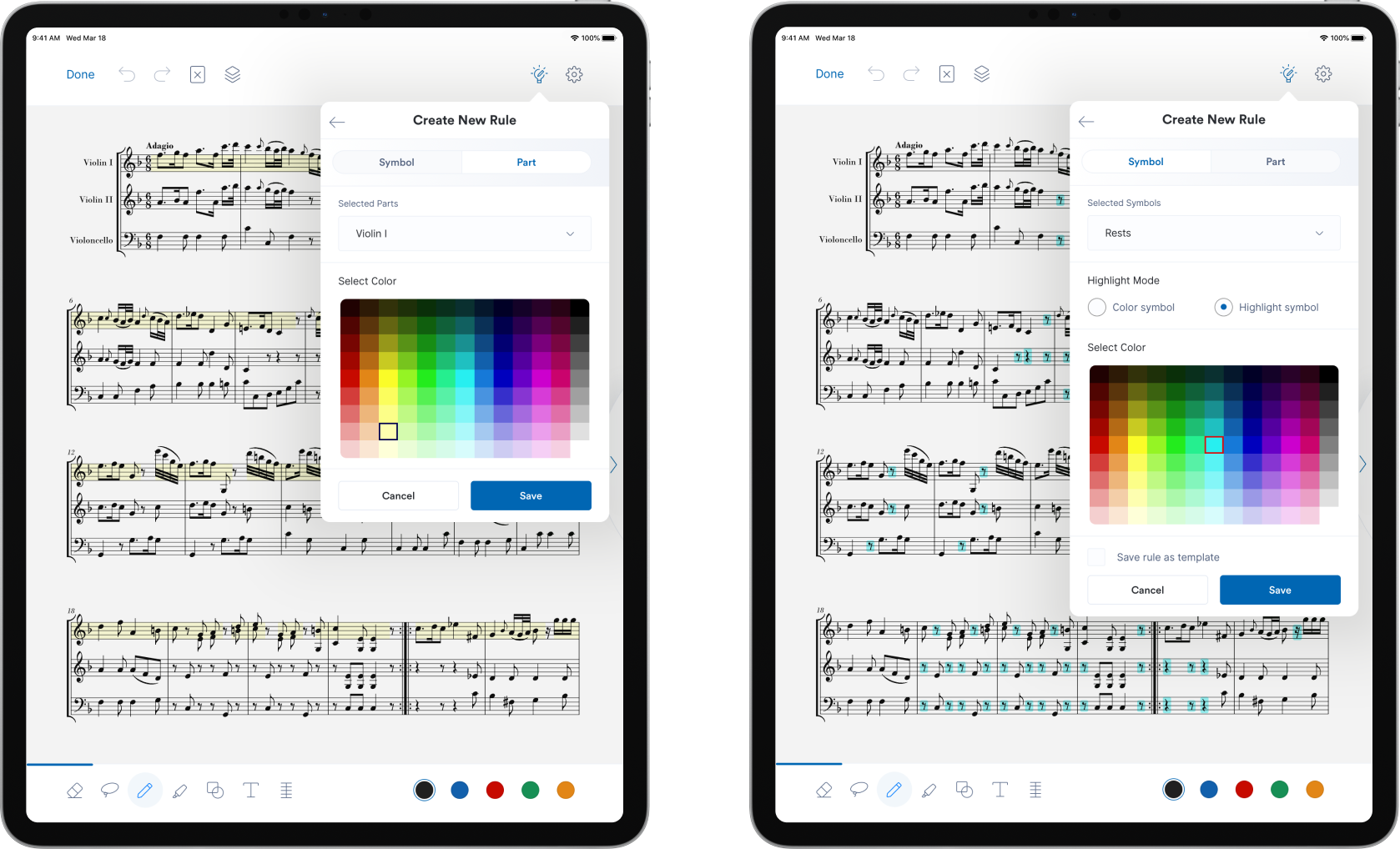 When a creating a vocal Part Rule, you have the option to highlight Music, Lyrics or Both.
When creating a Symbol Rule, you will see the option to Save rule as a template, which lets you apply the same Symbol Rules to other scores.
Tap Save to save your rule. It will now appear in the Smart Annotations menu, and can be toggled on and off at any time: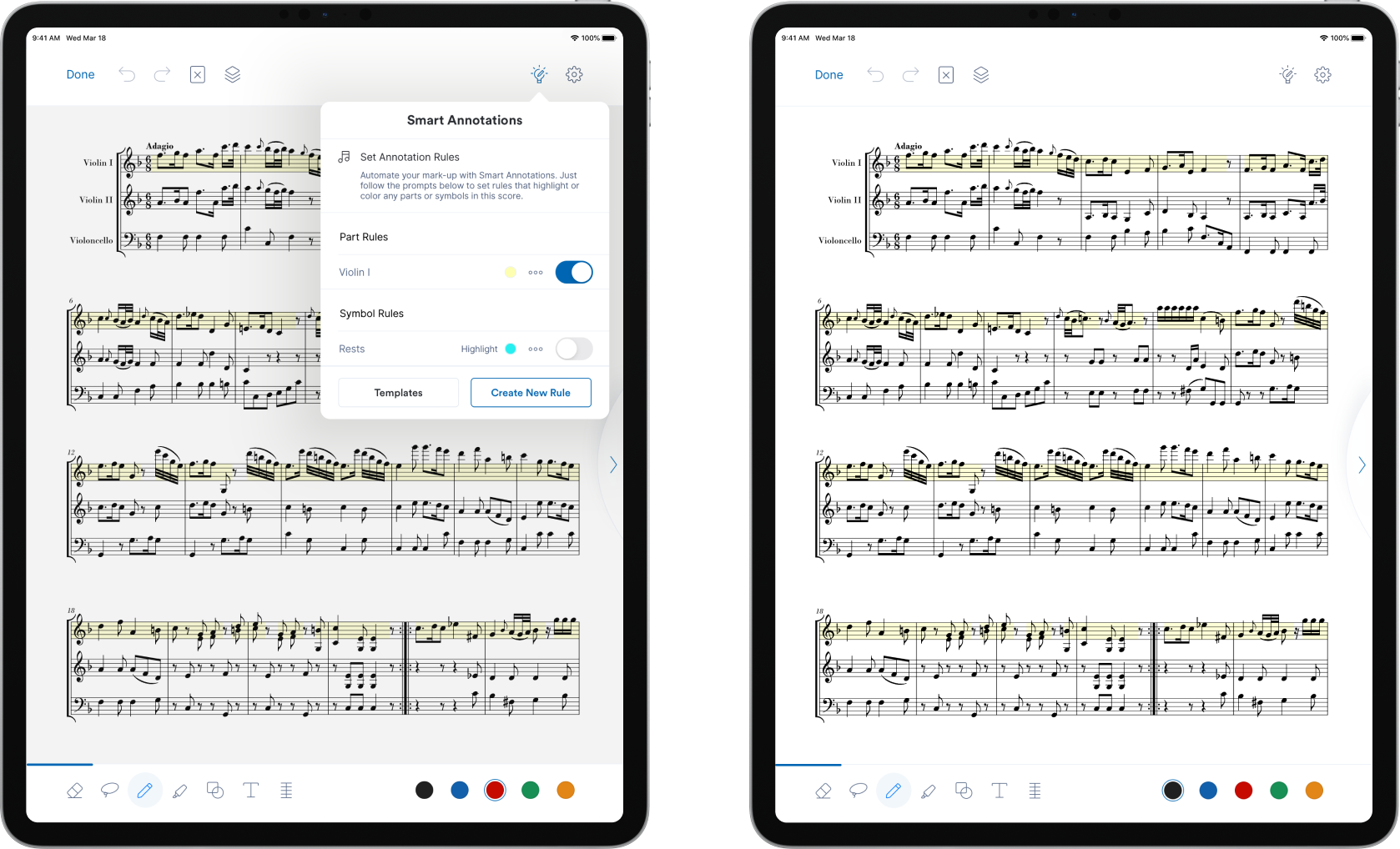 Rules can be edited or deleted by tapping the
icon beside the rule. Any symbol rules saved as templates can be added quickly using the
button.
When you are finished creating rules, close the menu and tap
at the top-left of your screen to exit Draw Mode and return to the main Score View.
Questions or suggestions? Email us at help@enote.com