My Library is the home for the works and scores in Enote's wider library that you use most frequently. Think of it as your personal library inside our larger, shared library.
Organizing My Library
My Library contains two tabs to keep your music in order:
My Works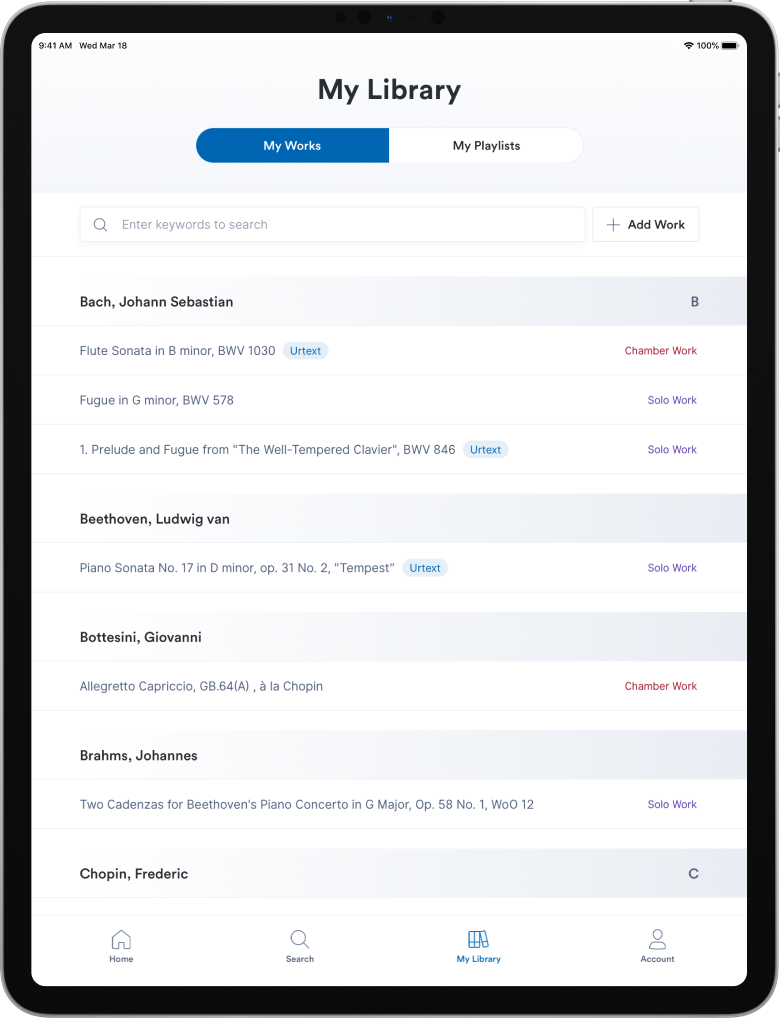 Adding pieces to My Works lets you create your own mini-library and keeps you organized. Be aware that adding a work to my library does not automatically save its scores to your local storage. Be sure to tap the
icon if you wish to access your scores offline - which is a feature of Enote Premium.
To add a work to the library, just tap the
icon next to a work in your Search Results, or choose + Add to Library from the Work Page: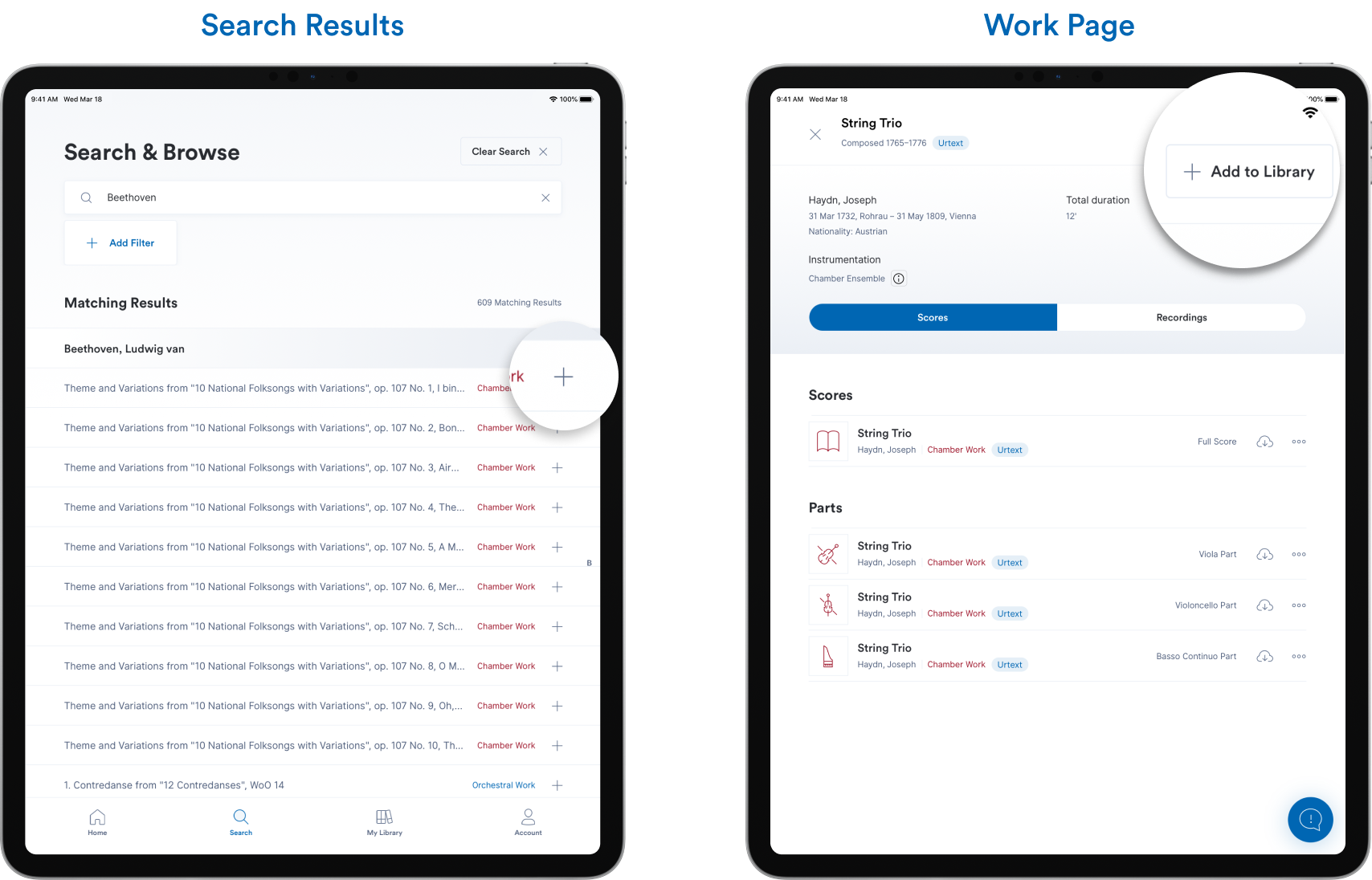 If you want to remove a work, just swipe left from the My Works page, or open the Work Page and select Remove from Library.
My Playlists
Playlists let you save individual sets of scores and parts that you need for different commitments.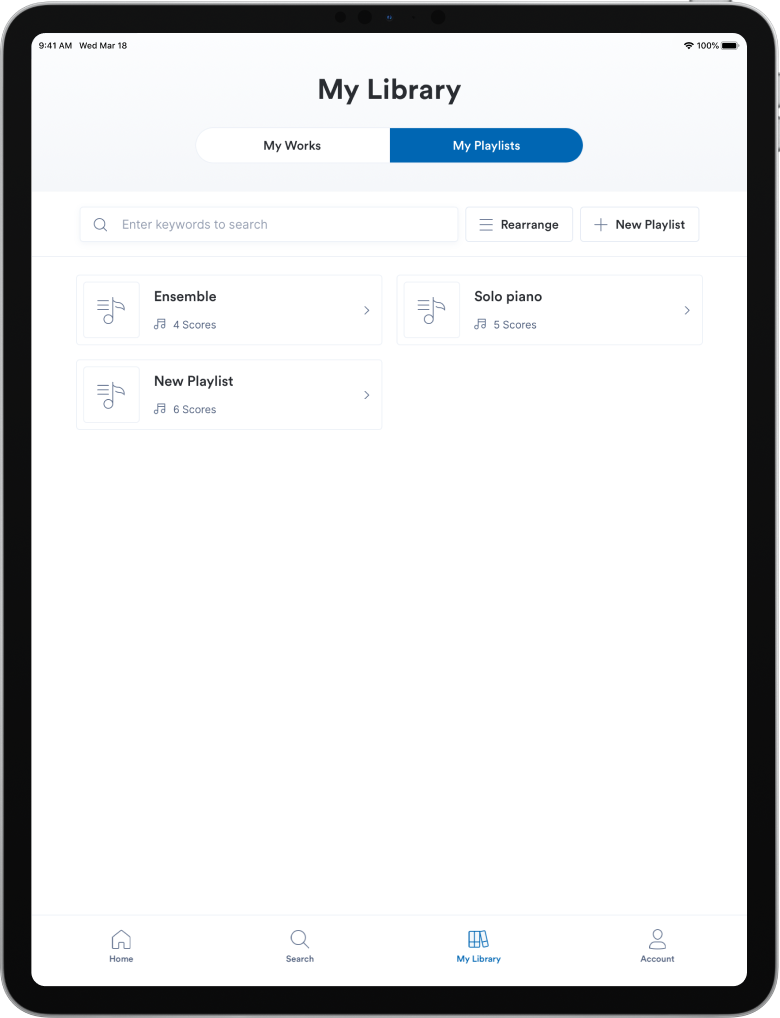 Create a playlist by tapping + New Playlist from the Home Screen or from the My Playlists page. You can edit the playlist title, set an icon or photo to use as an image for the playlist, or begin adding scores by tapping
You can also add scores to playlists directly from the Work Page or the Recent Scores list on your Home Page. Just tap the
icon and select Add to Playlist.
Questions or suggestions? Email us at help@enote.com