My Library is your home for the works and scores that matter to you. Access My Library by tapping the
icon at the bottom of your screen.
My Library has 3 tabs for organizing your music: My Works, My Playlists and My Imports. Watch the video below to see how to use each section:
My Works
My Works lets you quickly save works and collections from our wider library into a list of relevant pieces: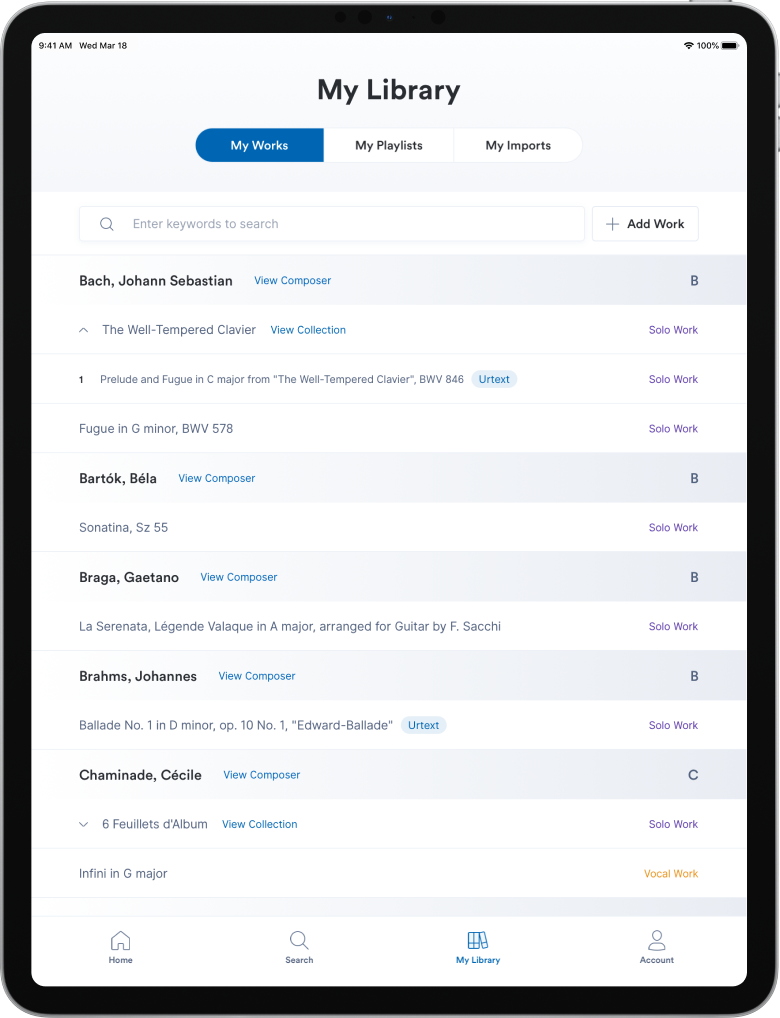 To add a work or collection to your library, just tap the
from its search listing, or the + Add to Library button from the Work or Collection Page: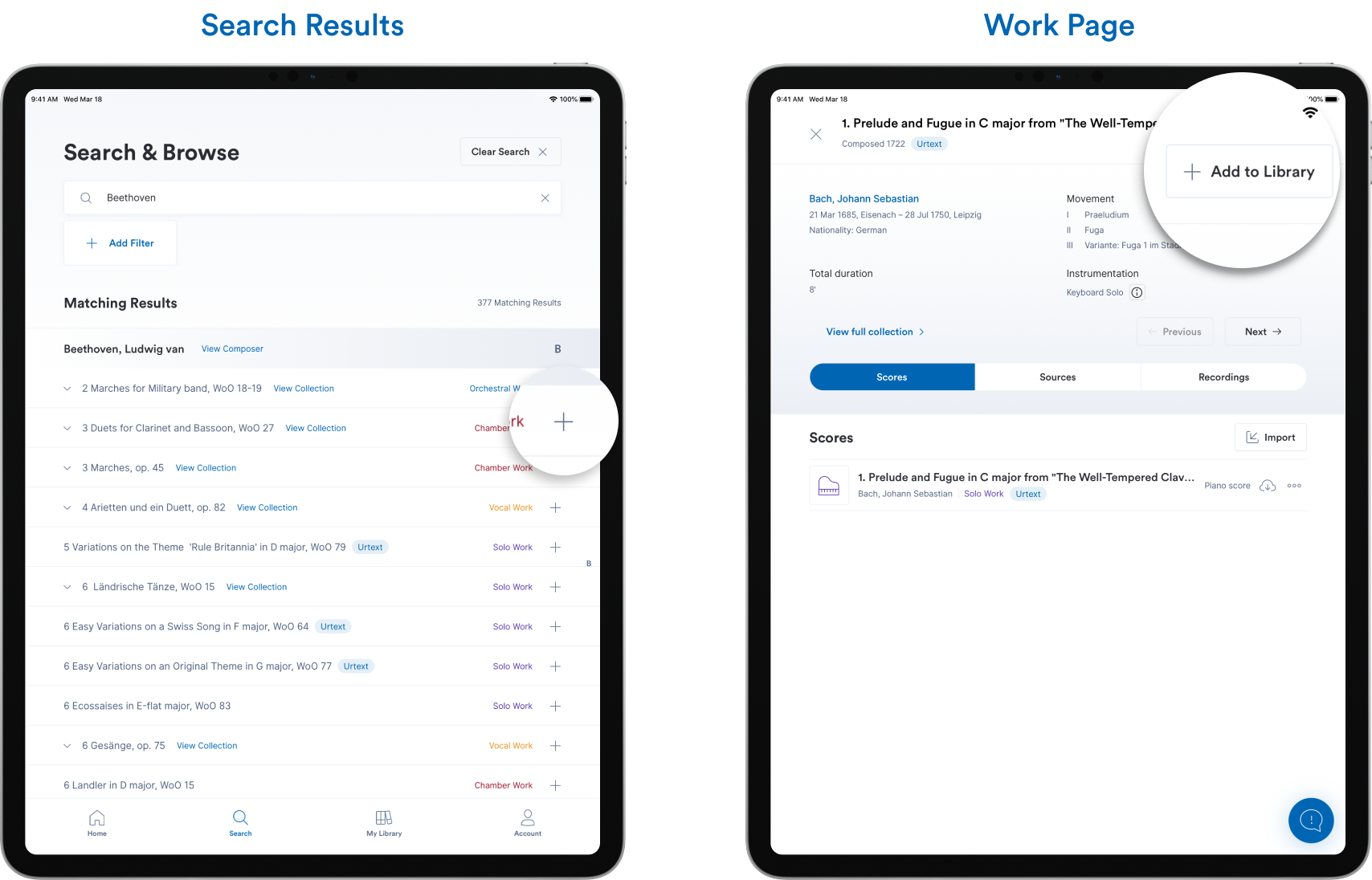 You can remove a work or collection from the My Works tab by swiping it to the left and tapping the red delete button.
Note that adding a work or collection to My Works does not automatically save it locally to your device for offline access. This is done at the score level by tapping the
icon.
Learn more about accessing scores offline here.
My Playlists
Playlists let you save individual sets of scores and parts that you need for different commitments.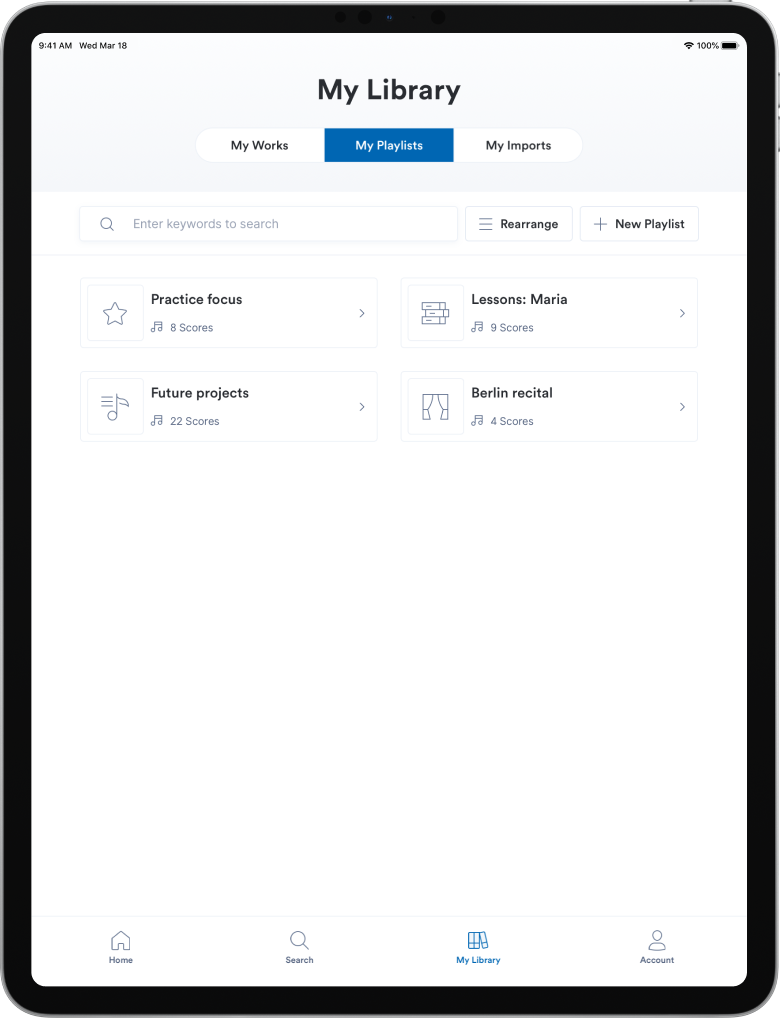 Create a playlist by tapping + New Playlist from the Home Screen or from the My Playlists page. You can edit the playlist title, set an icon or photo to use as an image for the playlist, or begin adding scores by tapping
You can also add scores to playlists directly from the Work Page or the Recent Scores list on your Home Page. Just tap the
icon and select Add to Playlist.
My Imports
My Imports lets you import and organize scores and other material into your Enote library: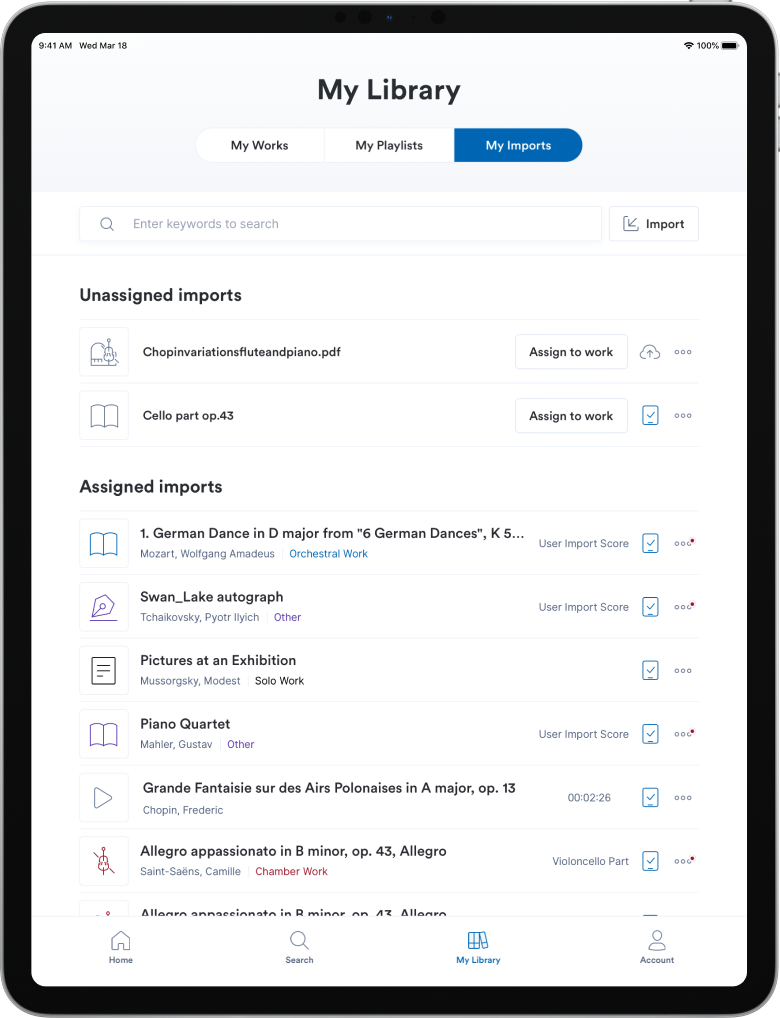 You can learn more about importing material to the library in this detailed guide.
Questions or suggestions? Email us at help@enote.com