Our musicologists carefully review every published edition of each work when finding music for our library.
The most reliable edition(s) are selected for reconstruction as Digital Scores, and high quality scans of parts and full scores in the public domain are added to our library as Print Editions.
Selecting editions from the Work Page
You can toggle between Digital Scores and Print Editions from the Work Page of any piece using the tab menu: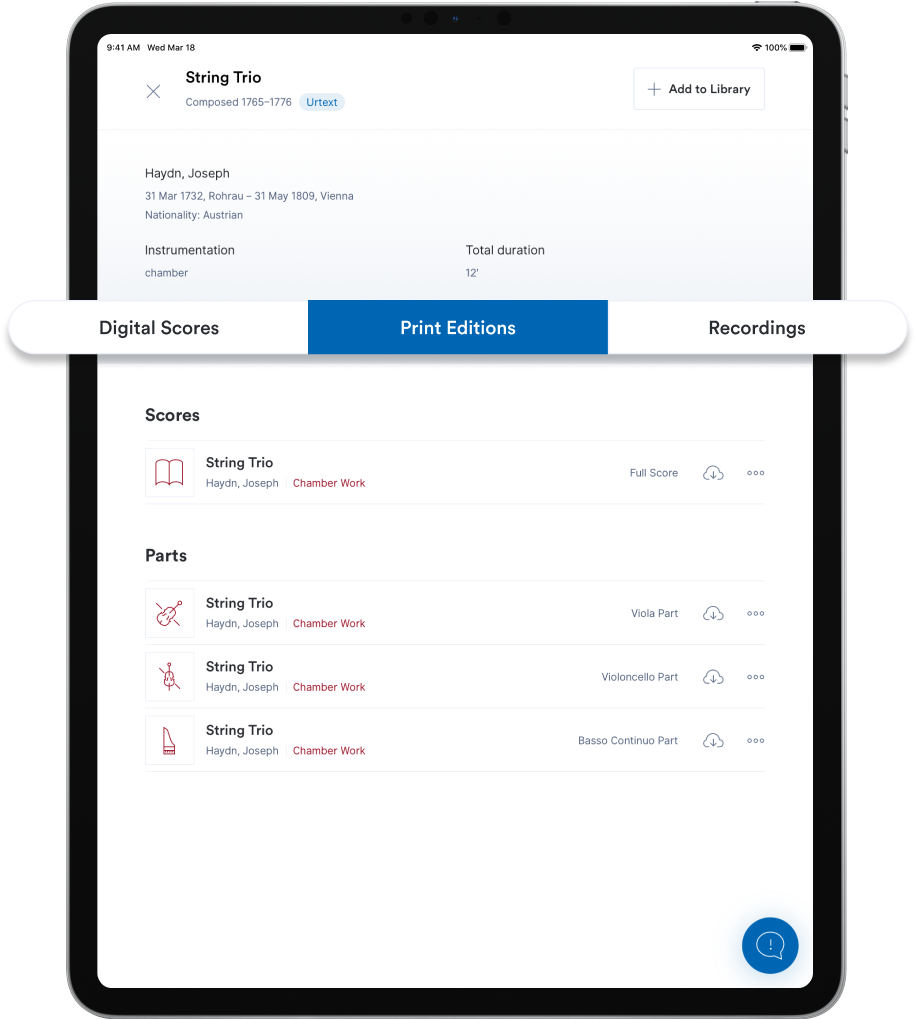 If more than one Print Edition is available for the part or score you select, you will be prompted to choose your preferred version on first open: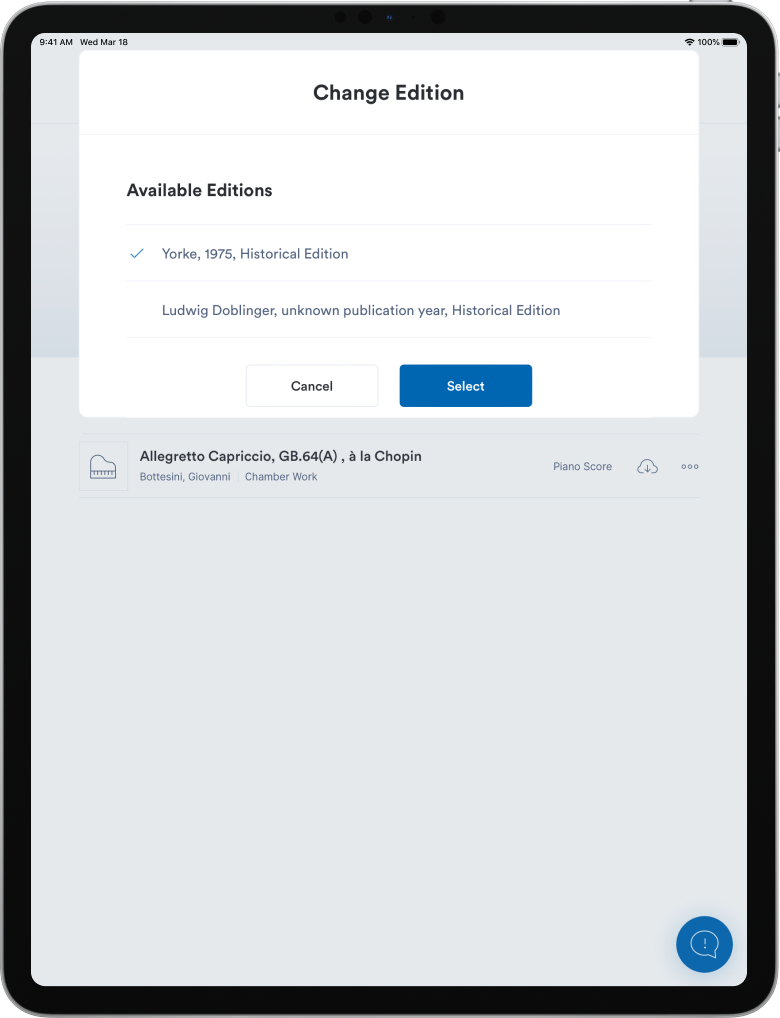 Changing editions from the Score View
You can also switch editions directly from the Score View.
Just tap the
icon from top-right of your screen to toggle between the available editions for the score or part you are viewing: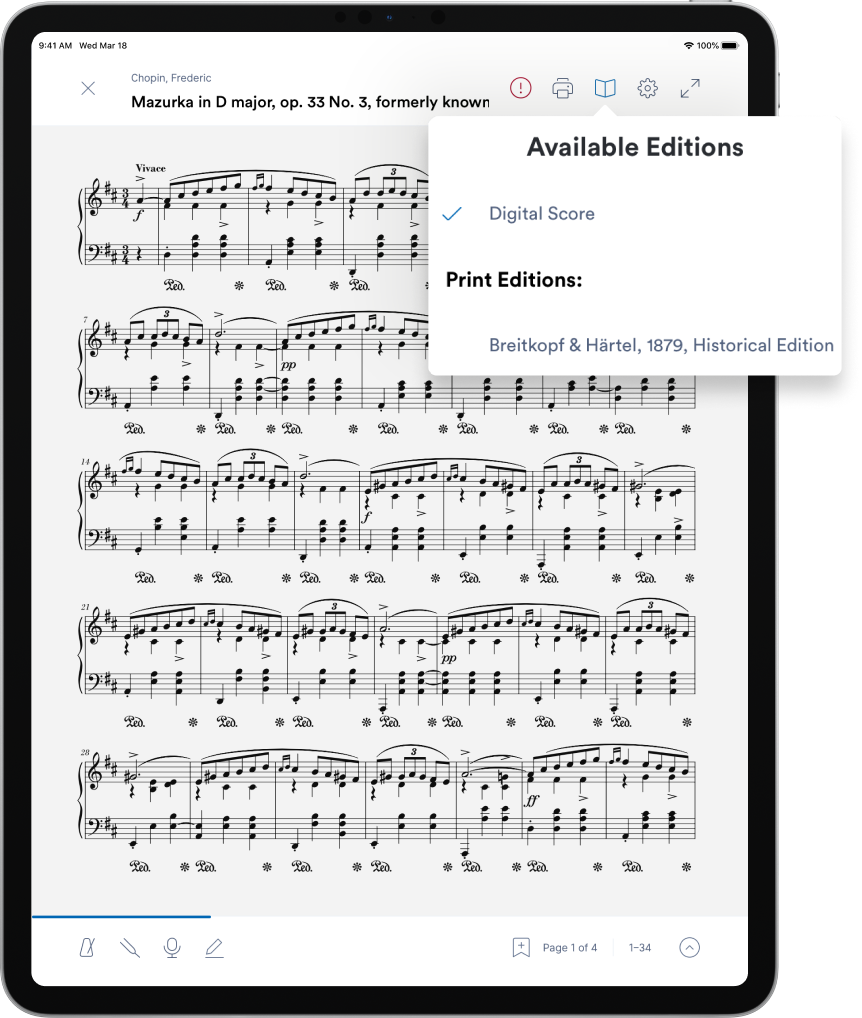 Note that new Print Editions and Digital Scores are added to your library each week, so it's worth checking this menu regularly.
Questions or suggestions? Email us at help@enote.com