Our musicologists carefully review every published edition of each work when finding music for our library.
The most reliable edition(s) are selected for reconstruction as Digital Editions, and high quality scans of parts and full scores in the public domain are added to our library as Print Editions.
Choosing your preferred edition
When multiple editions of a score or part are available, you'll be asked to choose your preferred version on first open: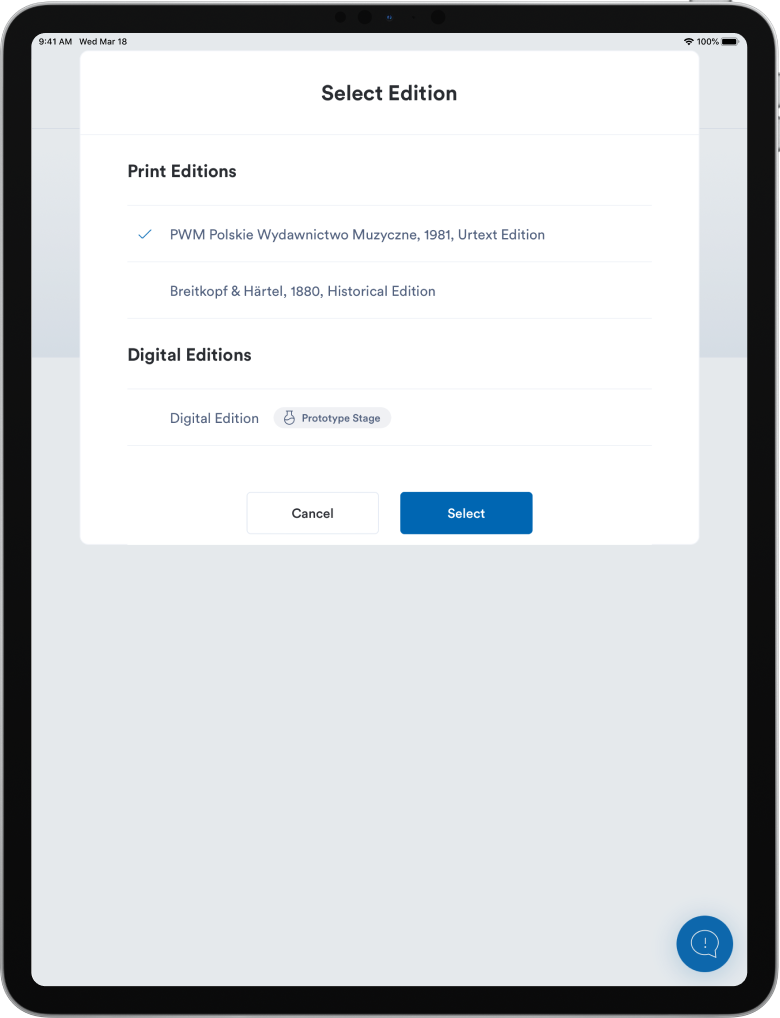 Changing editions from the Score View
You can always toggle between the available editions of a score from using the Edition selector from the Score view.
Just tap the
for a list of all available editions. Note that new editions are added regularly, so you'll find new items in these lists over time.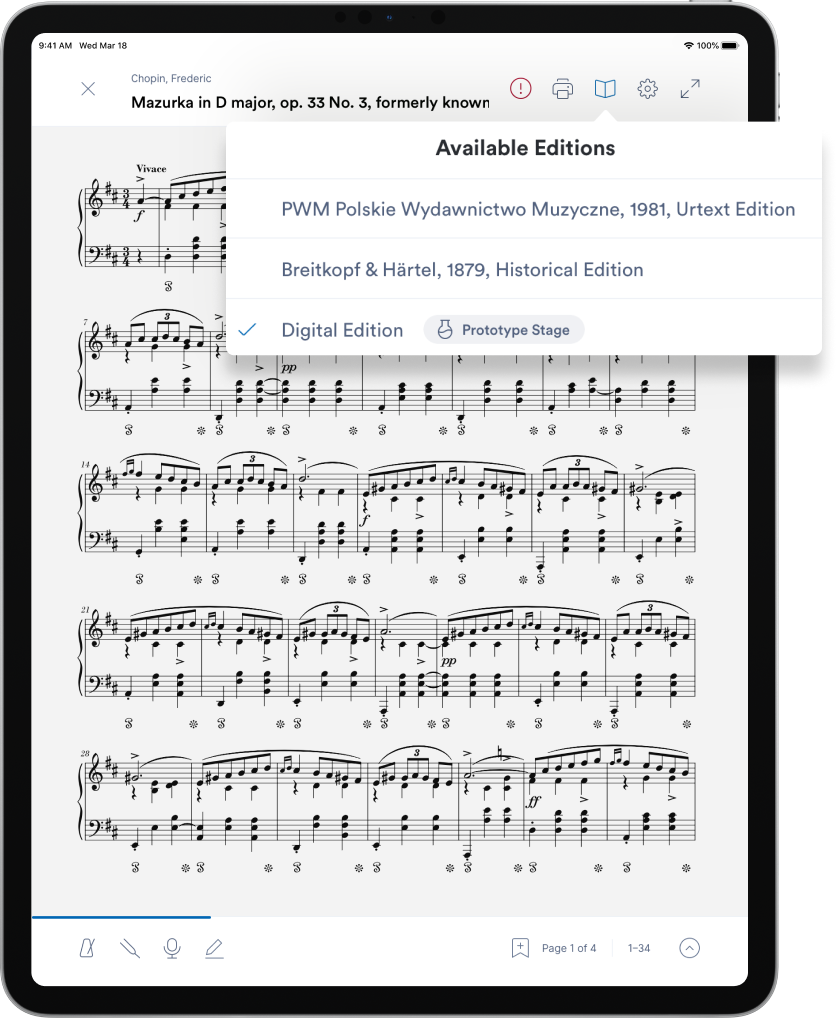 Searching for specific editions
Our Edition Search Filter lets you browse our library for specific edition types or publishers.
Select the Edition filter from the categories below the search bar to get started, or tap +Add Filter to add an edition filter to your search term.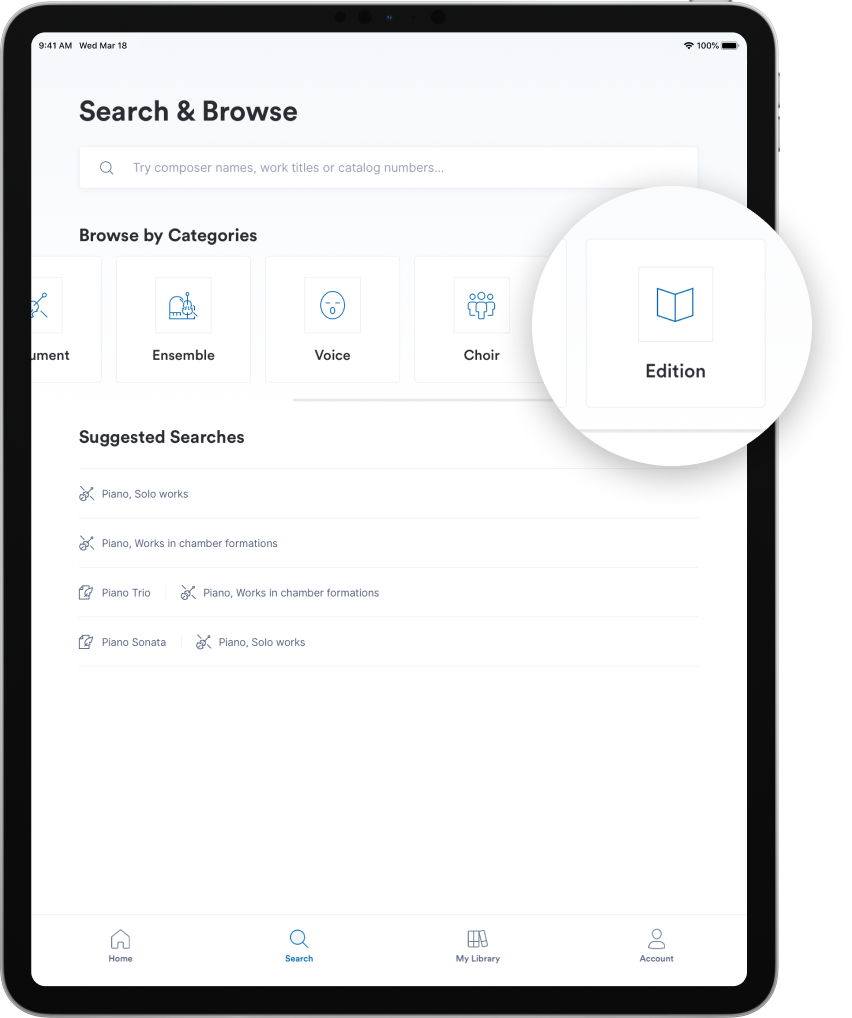 Questions or suggestions? Email us at help@enote.com