Premium users can save scores from the Enote library to their device for quick access with or without an internet connection.
To save your score for offline access, tap the
icon next to the score listing on either the Work Page or the Score View. This icon will change to a
once the score is downloaded. To remove the downloaded score, simply tap this updated icon and select Remove from Device.
Managing your Downloads
Downloaded scores can be viewed and managed from your Account.
Just tap
and then navigate to Downloads to see a list of scores saved on your device: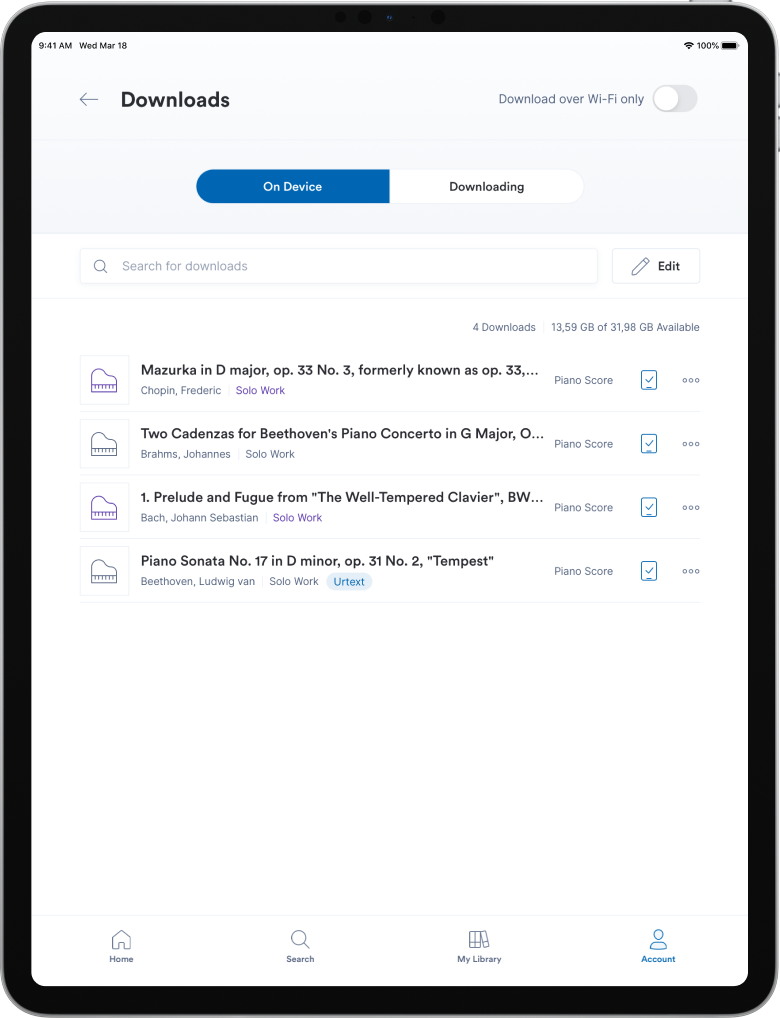 Any works which are still in the process of downloading will be listed under the Downloading tab.
There are two other useful controls in the Downloads section:
Remove scores in bulk:
Tap Edit at the top of the downloads screen, select the scores you would like to remove from your local device storage, and tap to delete.


Adjust data settings:
Use the Download Over Wi-Fi Only

toggle to restrict downloads to Wi-Fi.
Note that score downloads do not synchronize across devices. If you would like offline access to your scores across multiple devices, you will need to download them separately on each device.
Questions or suggestions? Email us at help@enote.com