The Assign process lets you seamlessly integrate all your imports into the Enote library by specifying key details like composer, work title and score type.
You can see all unassigned imports at the top of the My Imports section of the
tab: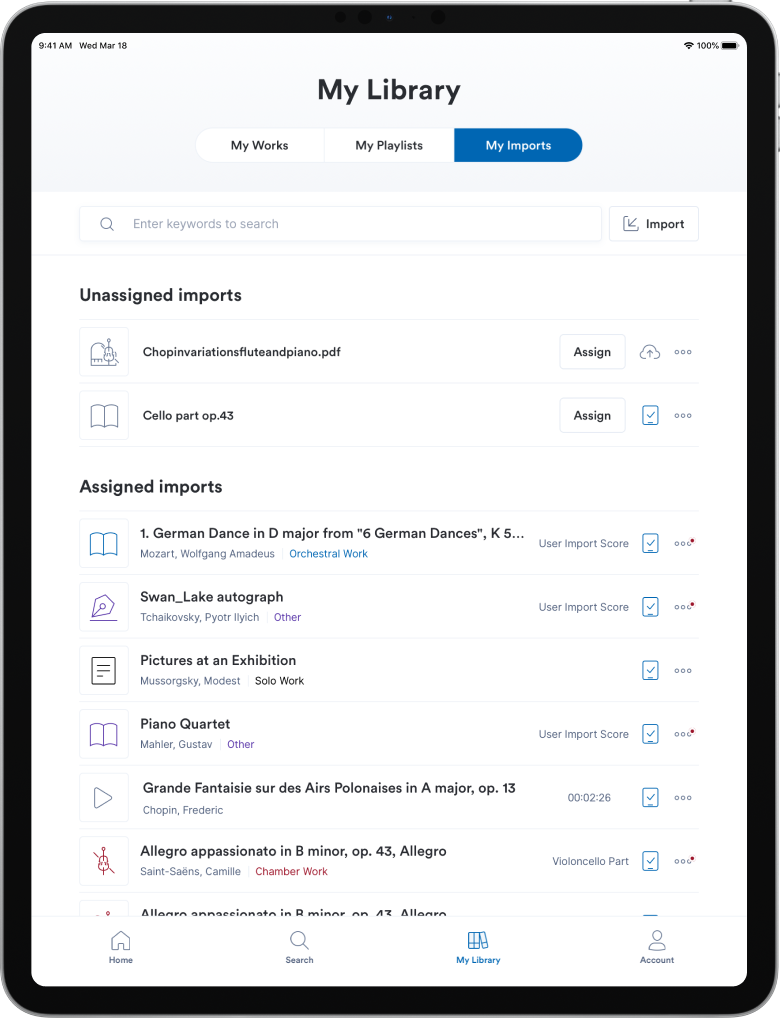 Tap Assign to begin the process. If the work or composer already exists in Enote, use the search bar shown below to find the existing listing. Then follow the prompts to fill in any additional information.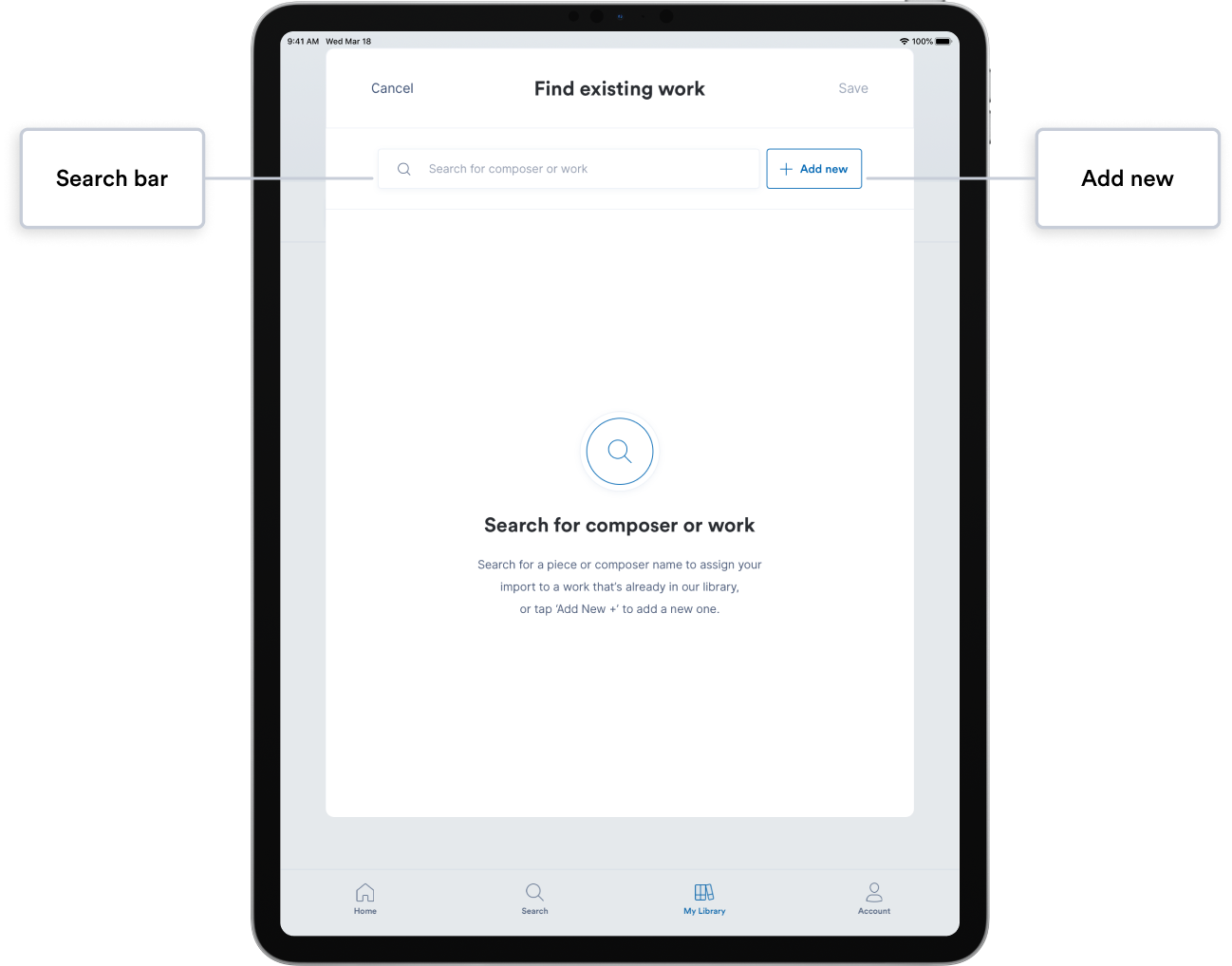 If we don't have the composer in our library yet, tap
and follow the prompts to add key details about the composer and piece.
Questions or suggestions? Email us at help@enote.com