The Score Settings menu
lets you adjust how scores are displayed across wider screens. This is done using the 2 pages in landscape toggle on iPad, and the Multiple Pages View toggle on Mac.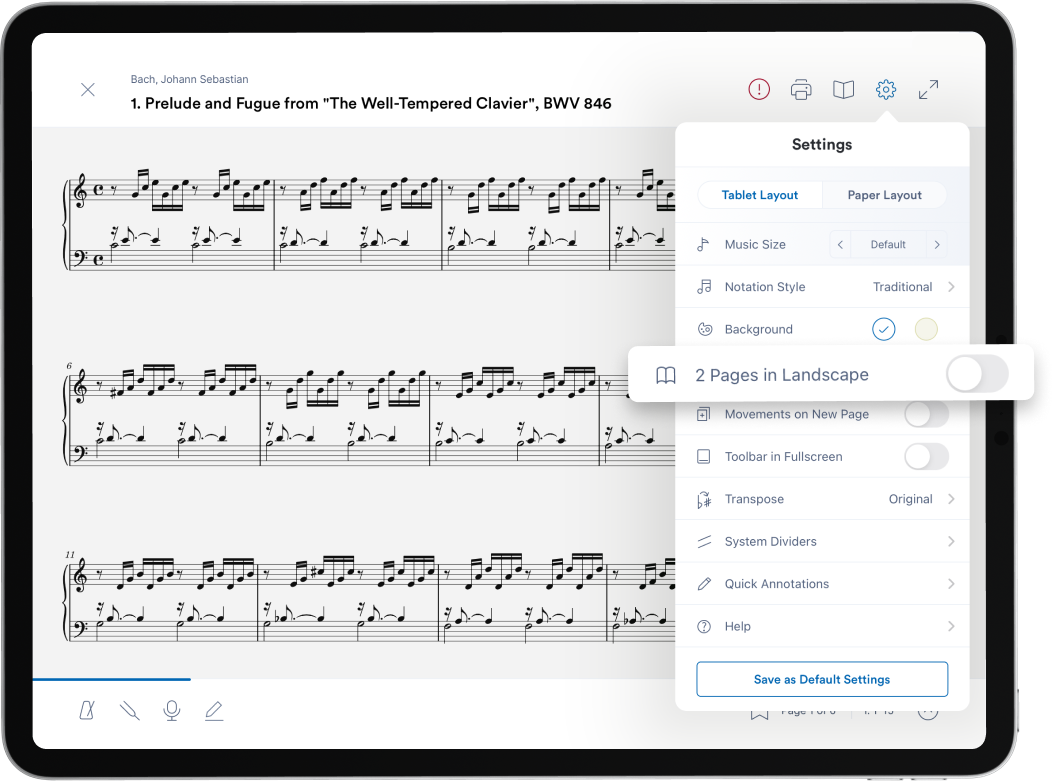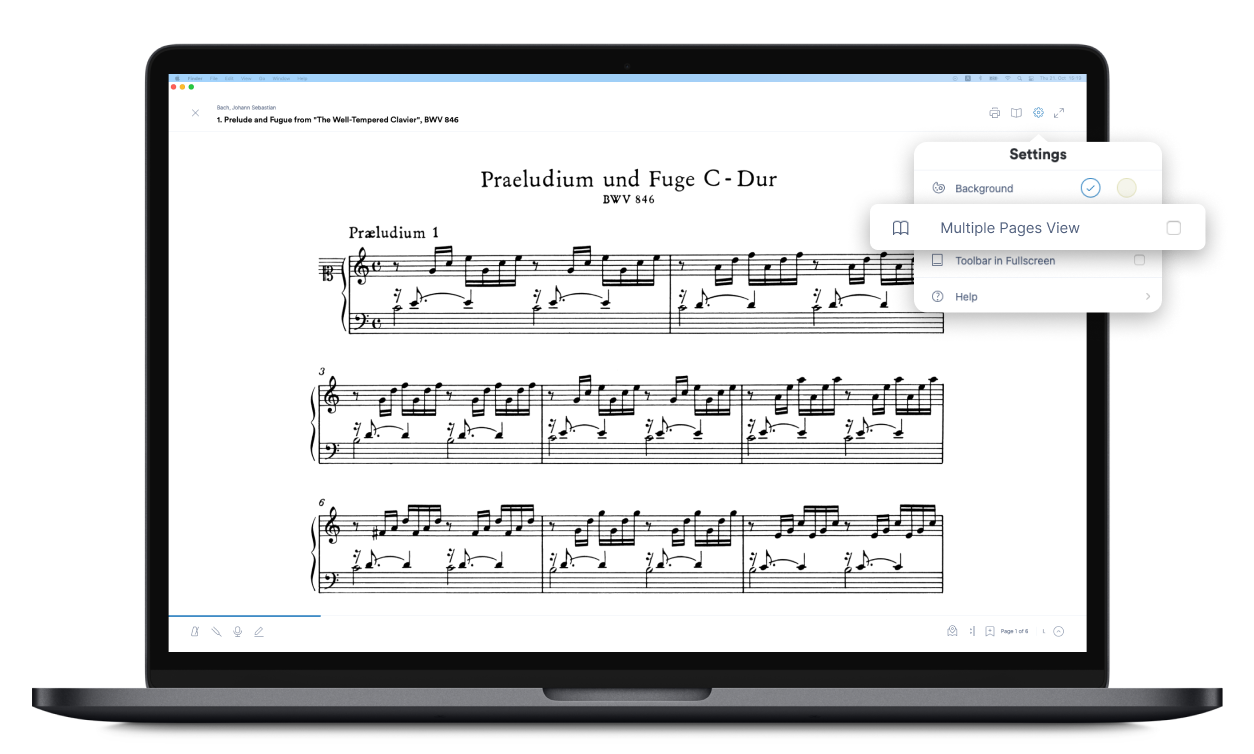 Toggle these options on to see multiple score pages concurrently at full height. This shows the most information, and is great for larger screens.
If you are working from a smaller screen, toggling this option off will display your music at its maximum possible landscape width.
This will have a slightly different effect depending on whether you're using a Digital Edition or a Print Edition:
Digital Editions:
The score will adapt to fit across your device's screen with your preferred notation size.



Print Editions:


Print Editions

will display half a page at a time. Tap or swipe on the left and right of your screen to move through your score in half-page turns.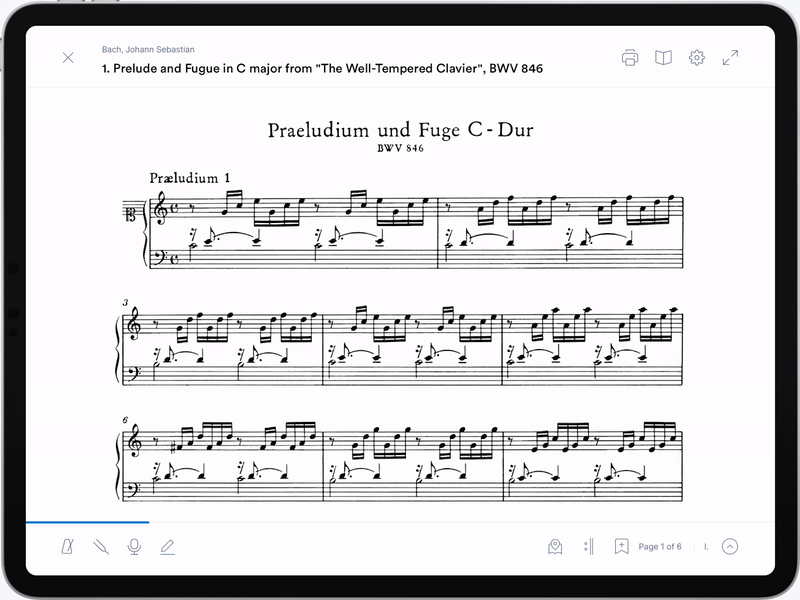 Note that iPhones do not currently offer a landscape view due to their smaller screen size.
Questions or suggestions? Email us at help@enote.com