You can adjust the way your scores are displayed and how they function from the
icon at the top-right of the Score View.
Note that you'll see a slightly different list of menu items depending on whether you are working from a Print Edition, your own imported score, or one of our prototype Digital Editions: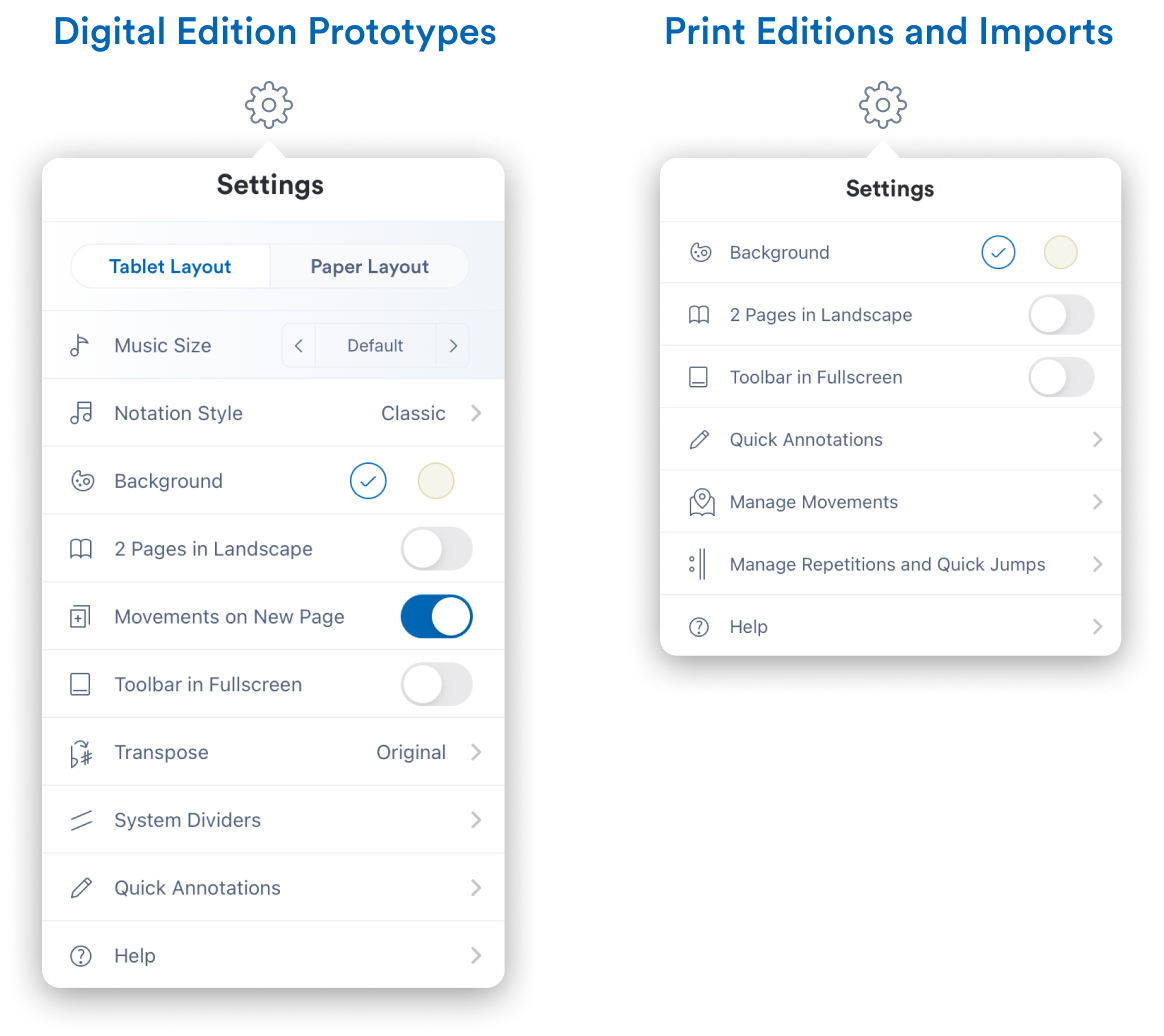 General Settings
These are options you'll find in the menu of every score:
Background:

Choose between white and sepia backgrounds for your score.



2 Pages in Landscape

: Choose between a full-width or two page view when your device is in landscape orientation.



Toolbar in Full Screen

: Toggle on to retain the lower toolbar when viewing scores in Full Screen mode.



Quick Annotations

:

iPad users can use an Apple pencil to make Quick Annotations without entering Draw Mode. This menu lets you set the default style, weight and color used for these markings.
Print Edition and Imported Scores
Digital Edition Settings
Music Size

: Display your notation in Default, Small, Large and Extra Large sizes.



Notation Style

:

Choose between our four engraving styles.





Movement on New Page

: Start each new movement on a new page.



Transpose

: Instantly transpose your score up to 12 steps in either direction.



System dividers

:

Adjust the colour and placement of system dividers, or remove them entirely.
Questions or suggestions? Email us at help@enote.com