Enote is a groundbreaking sheet music app that contains everything classical musicians need to study, practice and perform at their best.
This article highlights some of the features that set Enote apart from other digital sheet music solutions. Note that every feature mentioned is available to both Free and Premium users.
Our Built-In Library
Enote gives every user instant access to a professional-grade library of sheet music.
Scores and parts for over 20,000 classical works are available through our intuitive search interface, including 6,000+ Urtext editions from all the most important publishing houses.
Every edition has been selected and prepared by our musicologists to ensure its quality and reliability, and you can compare different publisher's editions of the same score or part easily from the score view: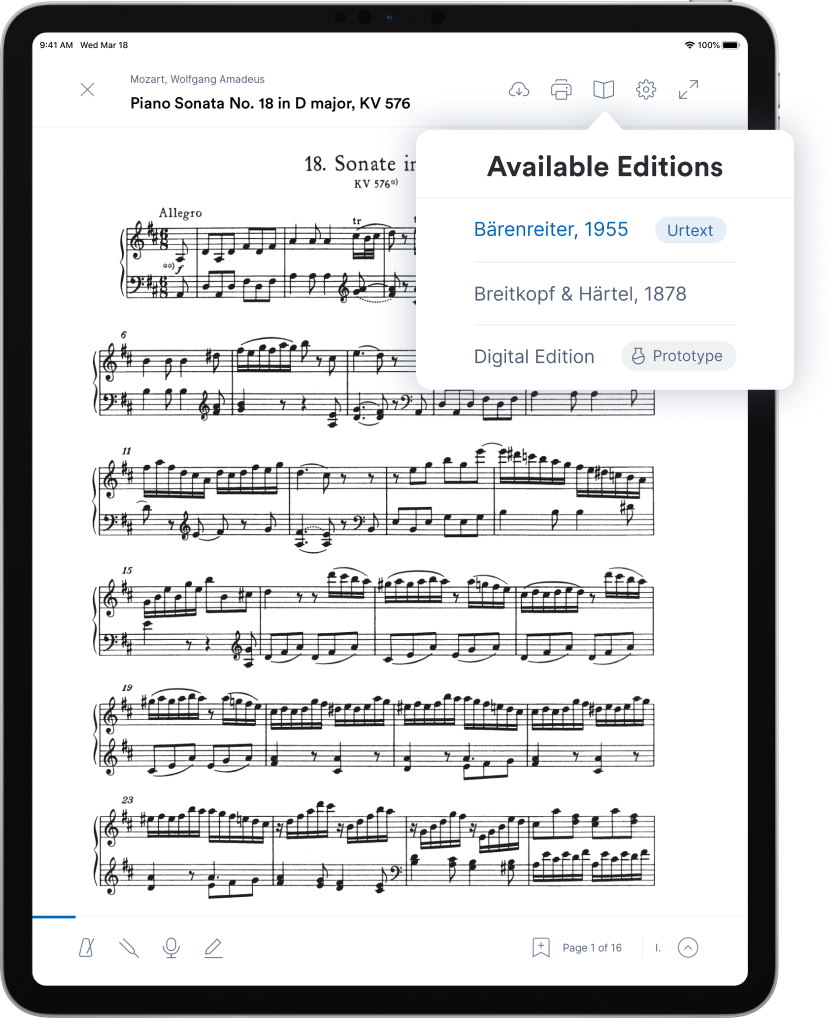 Free Imports
Every Enote user can add their own scores, arrangements and study materials to Enote at no extra cost using our Imports feature.
This lets you keep everything you need for your music practice in one smart, portable app.
You can import from the
screen, from the Imports tab of
or from any Work Page, then assign work and composer details to integrate your own material neatly into our wider library.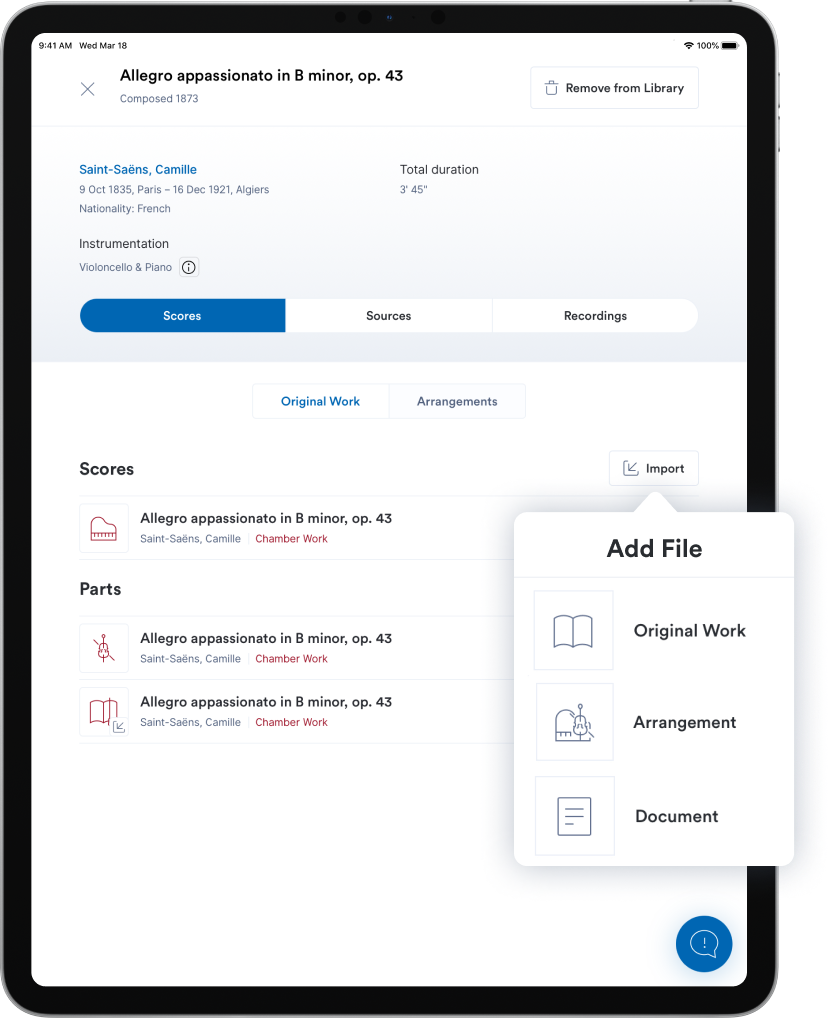 Intuitive Navigation
Every Enote score comes with navigation shortcuts built in.
Use the Quick Jump buttons that appear when you reach a repetition, coda, D.C or D.S. symbol to jump straight to the right measure.
You can also switch between movements instantly from the bottom navigation pane.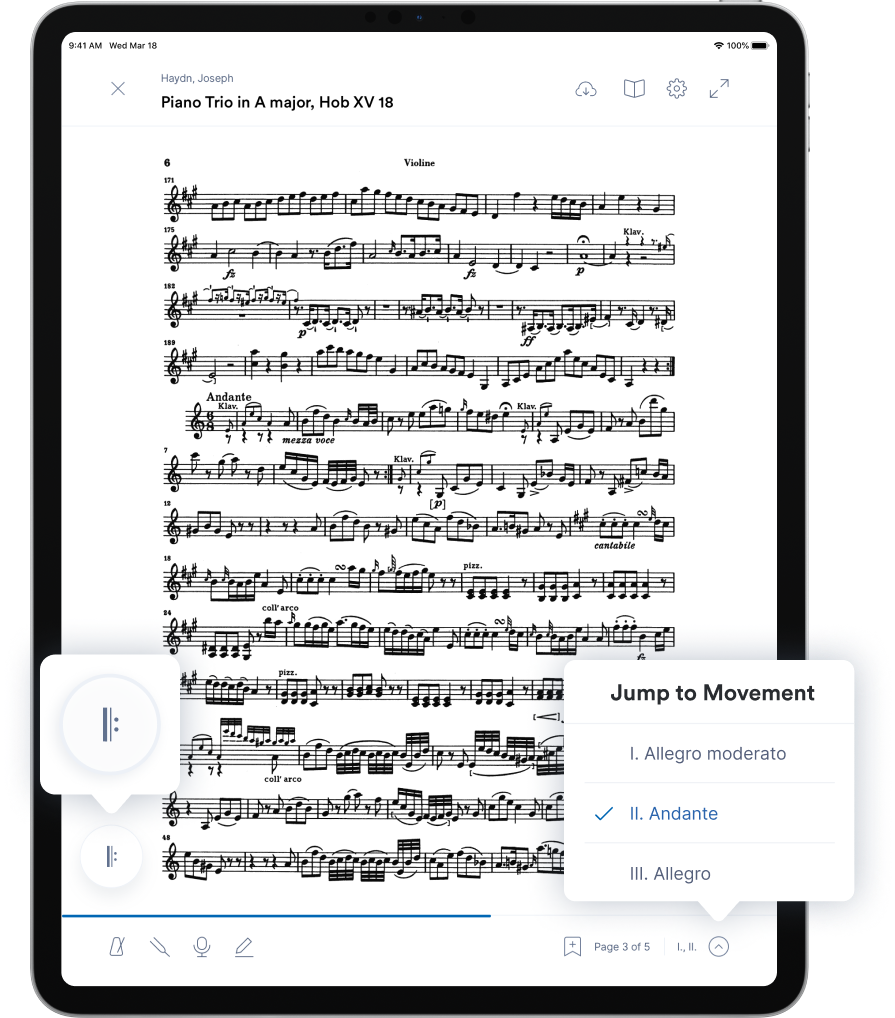 Note that you can add both of these shortcuts manually to your own imported scores from the
menu at the top-right of your score view.
Score Lookups
Score Lookups let you instantly reference the full score from anywhere in your instrumental part.
Long-press any measure and tap the blue 'Score Lookup' button to open a preview window of the same movement in the full score: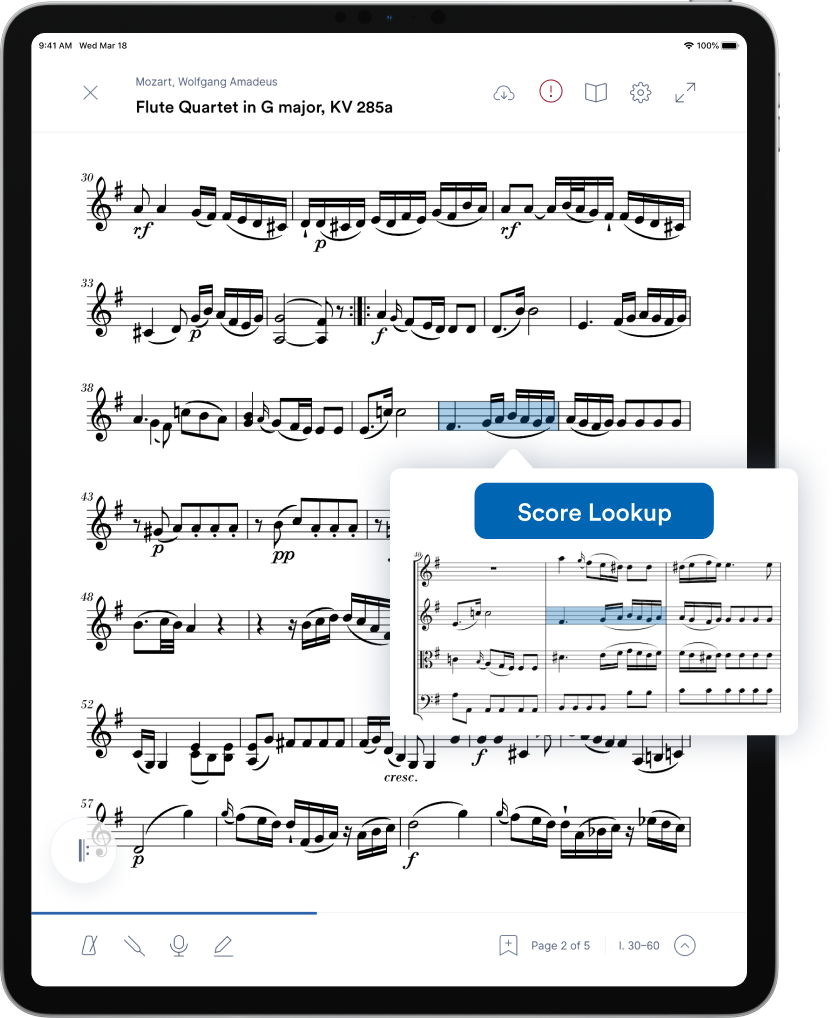 Automatic Highlighting
Smart Annotations let you highlight parts and symbols automatically across your entire score, saving hours of manual work instantly.
Just tap
to enter Draw Mode, then tap the
icon at the top-right and follow the prompts to set your rules:
Repertoire Discovery
Our powerful search filters make it easy to discover new repertoire that fits your needs.
Use them to discover works that match the criteria you define, such as duration, ensemble, edition or vocal range.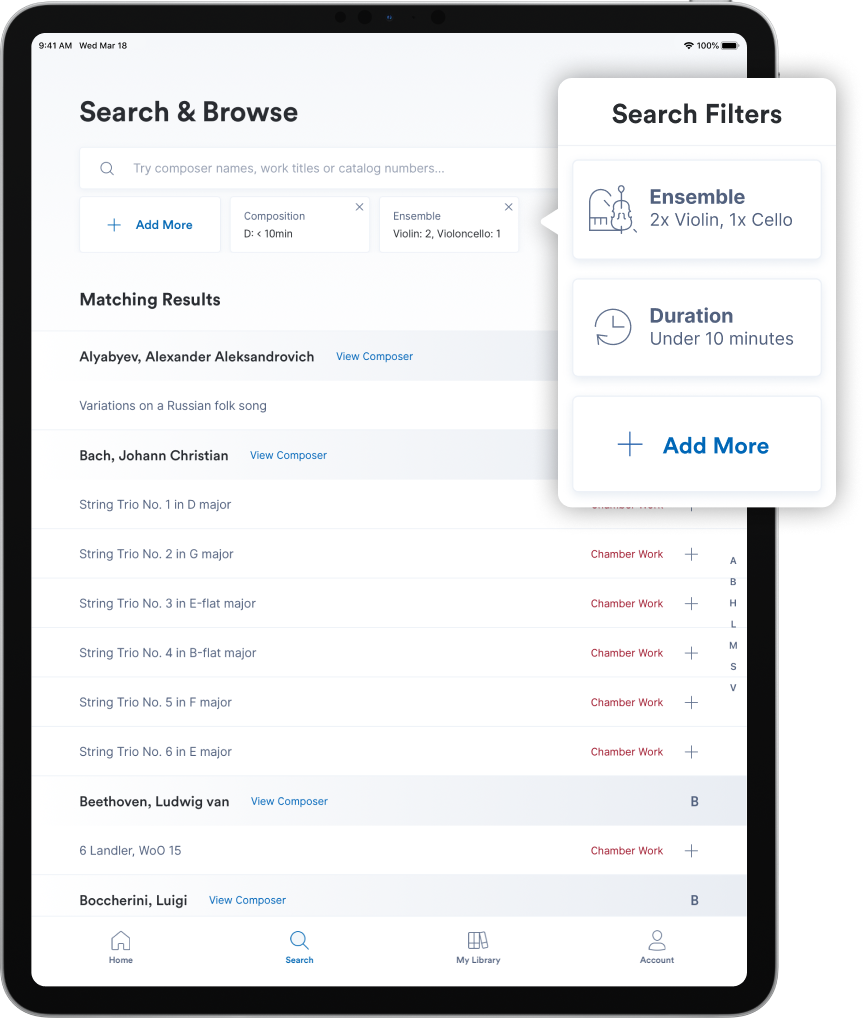 Integrated Practice Tools
Our Score View comes with integrated metronome, tuner, recording and annotation tools, so you never need to switch between different apps and devices.
All of these work intuitively and are enhanced with features that let you make the most of our smart digital score format.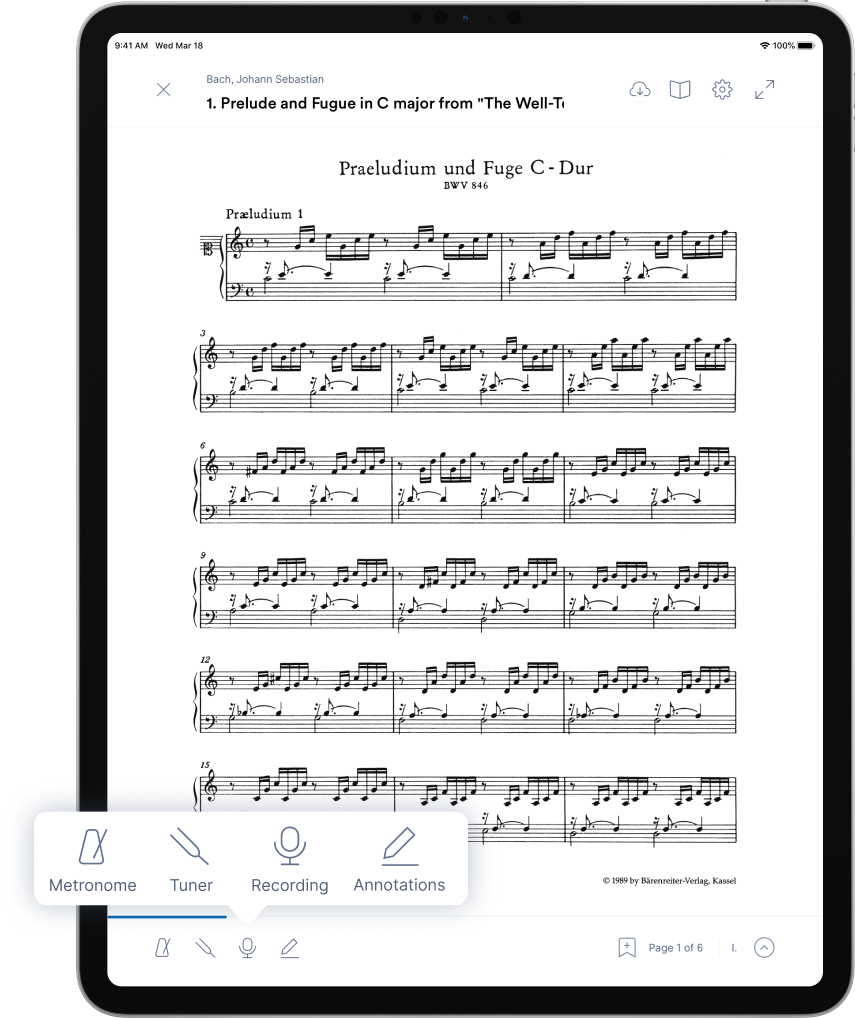 What does Enote Premium give me?
Both Free and Premium users can use all of the above features without any limitations.
Premium users can also download scores for offline access, access their library on multiple devices, have their work safely backed up in the cloud and enjoy a completely ad-free app experience.
Premium subscriptions are also our main source of income, so if you see the value in a smart, central, accessible sheet music resource like Enote, consider taking out a subscription to support our work!
Questions or suggestions? Email us at help@enote.com